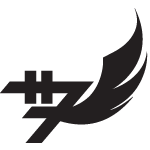 - Wed Oct 06, 2010 11:22 pm
#91259
Some really wonderful entries so far. Finally got around to finishing these up, have been wanting to make them since I did my Princess Bride trio.
When a young Jedi is tricked into turning a padawan trusted to her care over to Lord J'wrath, she must infiltrate his fortress to rescue the child. But J'wrath's Dark Side Temple lies at the center of a vast, sprawling derelict space station known as the Labyrinth, and the Jedi will need the help of its inhabitants if she is to succeed!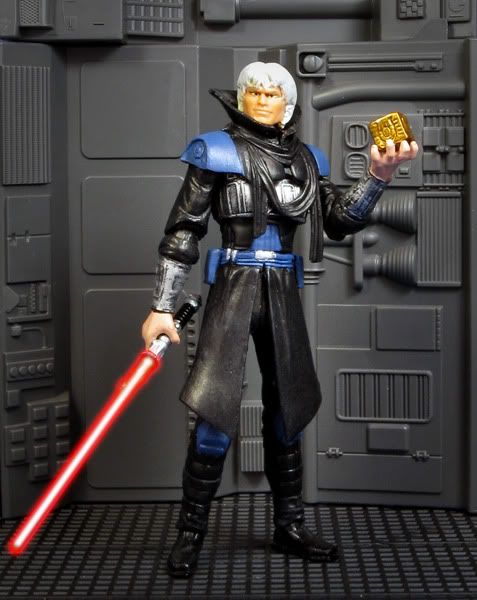 Lord J'warth, who you've already see.
"It's a box. Nothing more. But if you turn it this way and look into it, it will show you the Force."
Here are Hoggle, Sir Didymus, and Ludo from Labyrinth as Star Wars characters: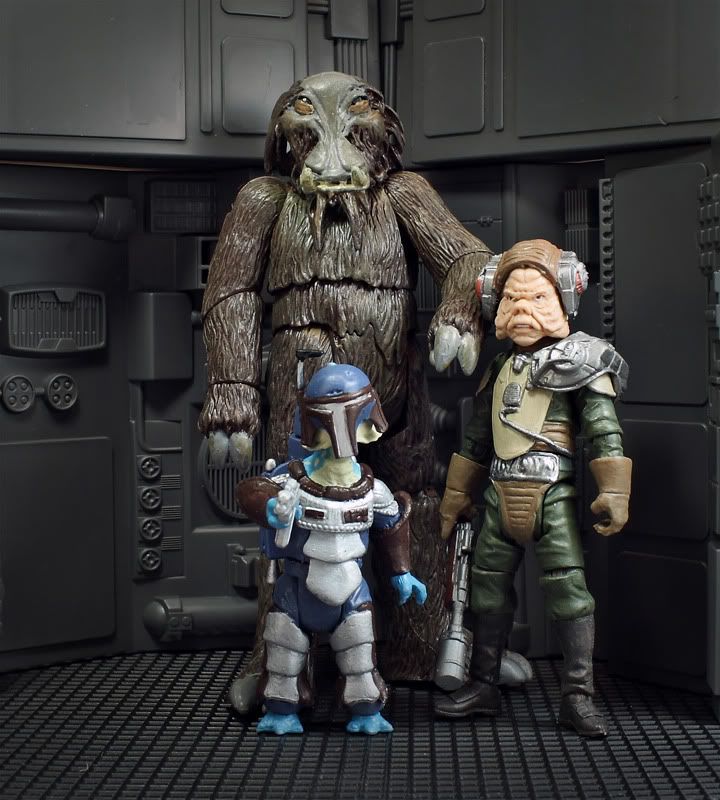 Let's star with Ludo's counterpart, the Whiphid Rockmaster, L'Do.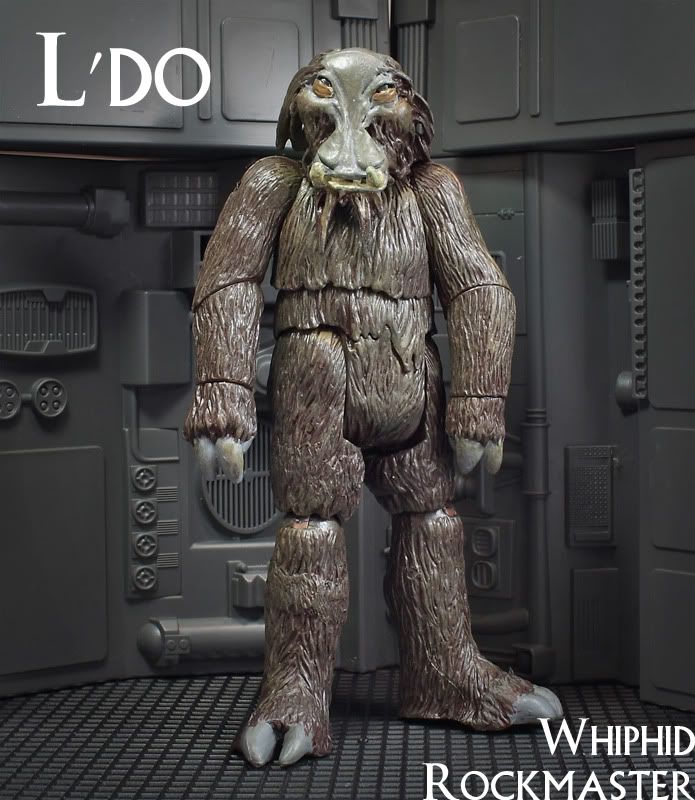 L'do's going back on the work bench as I'm very unhappy with how his paint came out. Far too glossy, and my attempt at dry brushing just looks sloppy. He'll be getting a color scheme more true to the original character, and I'll patch up some of those spots where I didn't do a good job of hiding the spots where he was spliced together.
"Aaaaaaaaaarrrrrrroooooooooooooooooooooooo"
(Rockmaster battlecry)
Next is Hoggle's double, Uggle.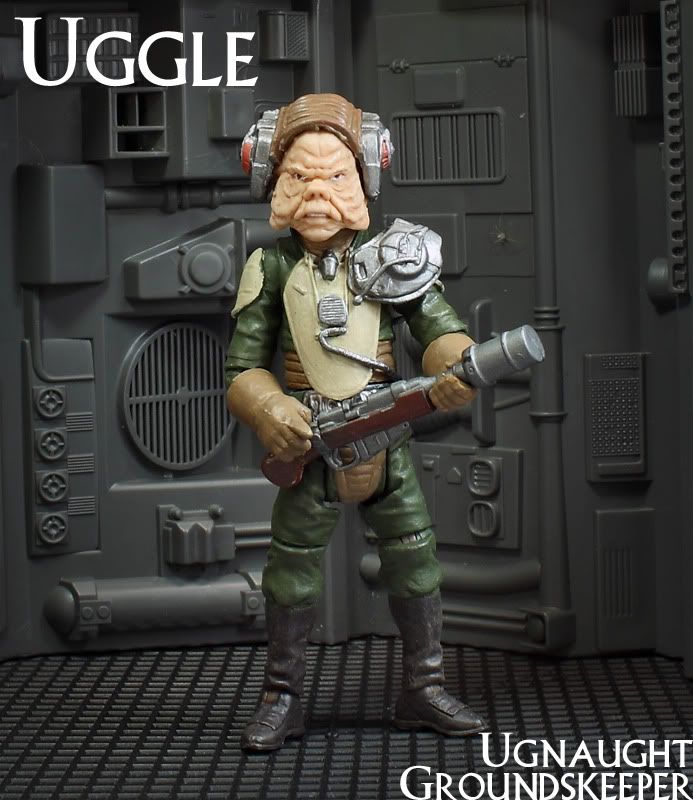 Uggle is the Labyrinth's groundskeeper... which a much more peaceful title than "feral droid wrangler," which compromises most of his work. Bitter and untrusting, Uggle does what he can to survive.
Jedi: "Ow! It shocked me!"
Uggle: "What'd you expect droids to do?"
Jedi: "I thought they were programmed to be helpful, like plotting hyperspace jumps..."
Uggle: "Shows what you know, don't it?"
Finally is Sird Idymus.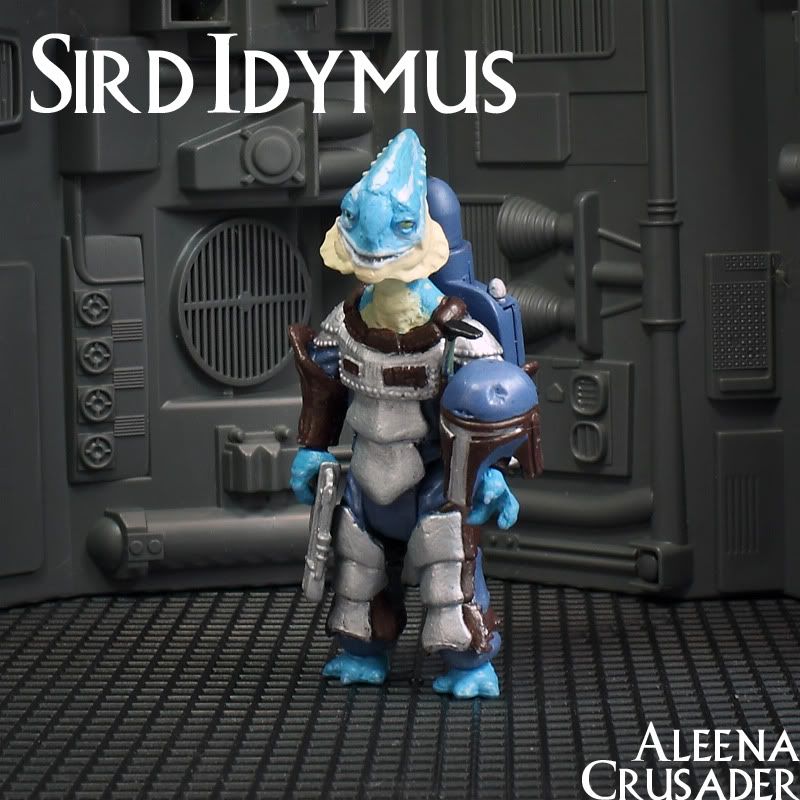 Noble and brave to a fault, Sird Idymus is charged with guarding the Labyrinth. It remains unclear if even he knows by whom or for what purpose, but he remains ever vigilant none the less.
Sird Idymus: "Mar'e! Oya!"
Jedi: "No! I must face him alone?"
Sird Idymus: "But why?"
Jedi: "Because that's the way it is done."
Sird Idymus: "Well, if that is the way it is done...gar serim."
Hopefully I'll find some inspiration to do the Jedi and her Padawan, but we'll see.