- Sat Feb 25, 2012 3:17 pm
#114674
great looking entries so far. the great thing about a theme like cantina deziens is that is so broad and diverse everyone really gets alot of directions they can go in. well i dont remember the last time i did a yakfinities, but seeing as im trying to get back into the hobby i figure i may as well jump in to this one, so here goes......
Hobel Zool - A hybrid spieces of unknow origins, Hobel Zool makes his living as a spy and informant for everyone ranging from Government officials, Arttifact collectors and even Bounty Hunters, who ever pays best earns his services. Hobel spends alot of his time in cantinas where drinking patrons with loose lips make collecting of information all more easy......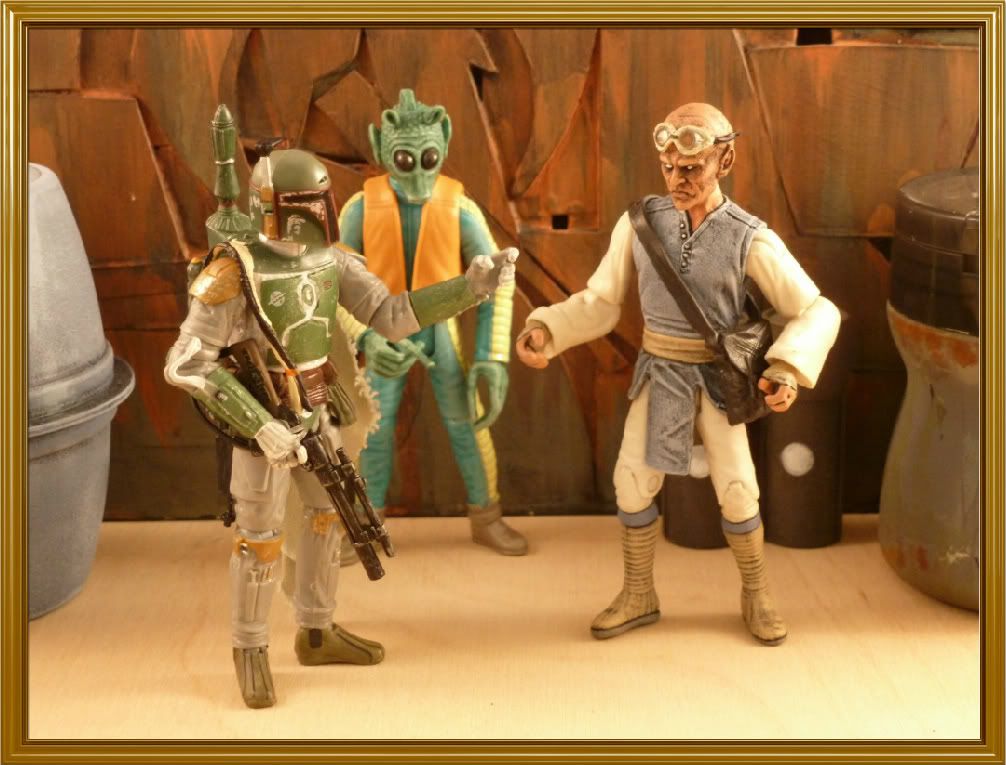 -Hobel meetting with some of his more infamous and unsavery clients.....
=JeDiStYlE= "iT's OnLy aFtEr wE'vE LoSt eVeRyThInG, tHaT wE aRe FrEe tO dO aNyThInG......"

*In search of an HK-47 right arm if anyone has one they are willing to part with, thanks.