By
Sjefke
- Mon Jun 30, 2014 9:21 pm
- Mon Jun 30, 2014 9:21 pm
#140517
Next up is JESS
Jess is a Human female dancer in Jabba's palace, who apparently had a thing for Bib Fortuna.
http://starwars.wikia.com/wiki/Jess
Jess required a little more work. Slave Leia' was the base figure. I lengthened her legs and shortened the waist peg. The actress who played Jess was obviously athletic, but did not have the tiny waist that slave Leia does, so I straightened her curves a bit.
I filed down Leia's gold bikini top, sanded the chest and laid thin copper wire from a telephone line and glued the outline of Jess' bronze top. I put down a layer of GreenStuff/Kneadite inside the borders of the wire, and after that had cured, I laid down more Greenstuff to add detail with an X-acto blade. A lot of the detail is improvised since the reference images are so grainy.
I made a pair of removable Arabian style pants for her with nitrile glove material using Loctite Flexible fabric glue. Finally, I took the head from Marvel Universe X-23 and scraped off her mask, before re painting the detail. I used GreenStuff, to sculpt the hair.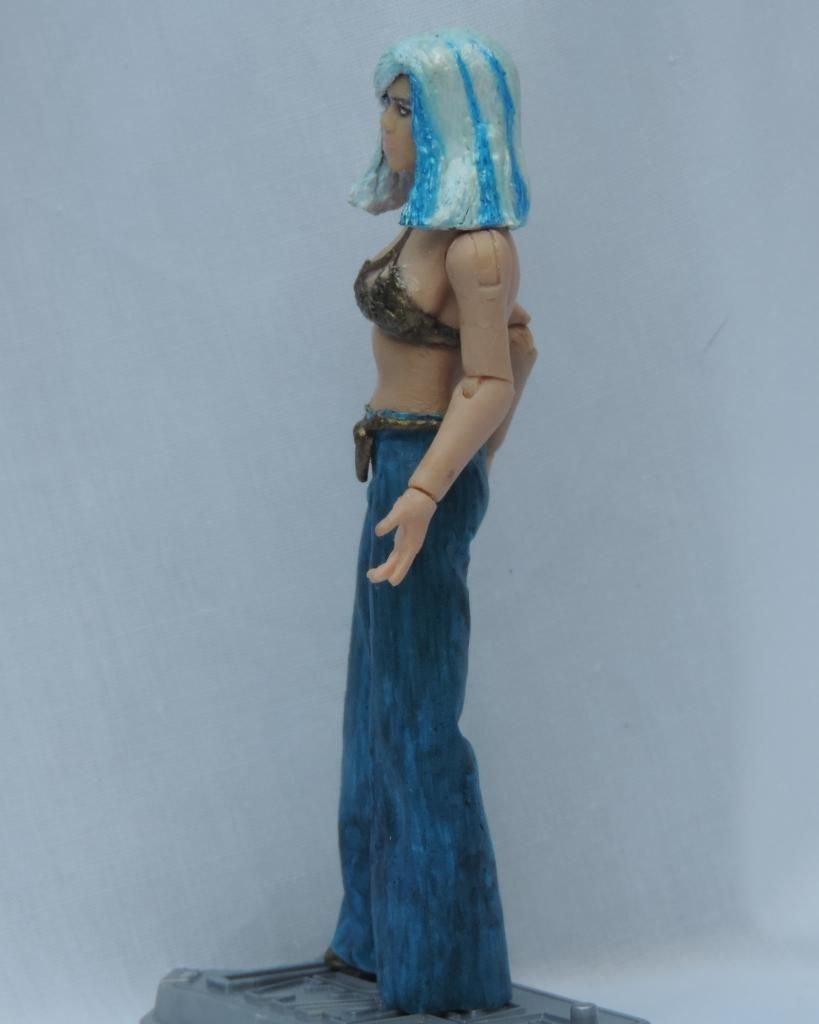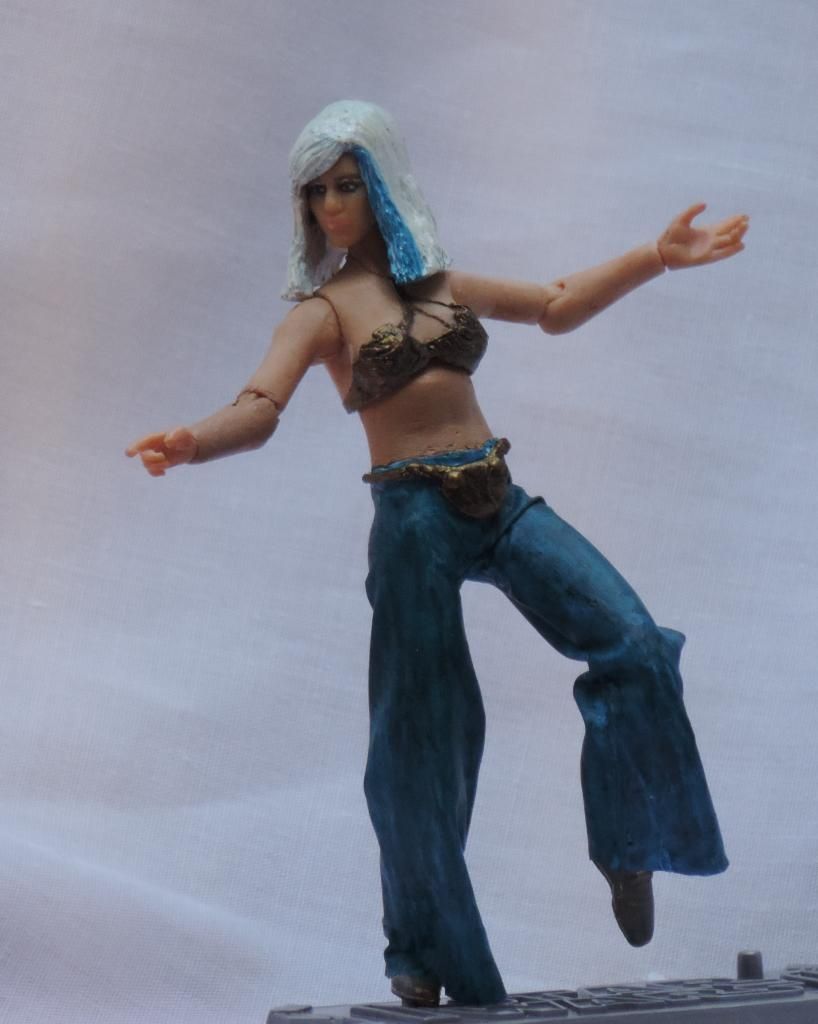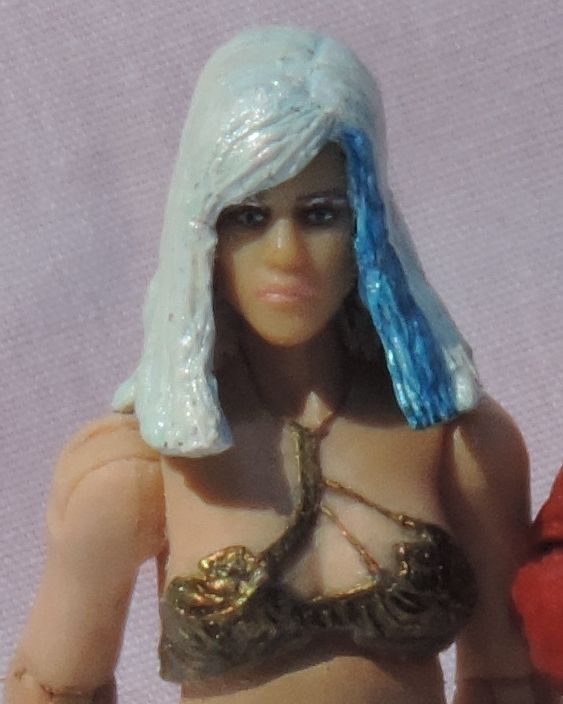 One more to go.
Last edited by
Sjefke
on Mon Jun 30, 2014 9:28 pm, edited 2 times in total.