By
Koth
- Wed Sep 03, 2014 6:07 am
- Wed Sep 03, 2014 6:07 am
#141660
Thanks for giving me the impetus to complete these customs Yakface. I present Gethir Magan, the Slave Trader and resident of Mos Cairo and his Guards.
Gethir Magan is a ruthless trader who trades in slaves and information. He is very successful and is always protected by his Aqualish guards. Magan has a good line of burly fighters and female attendants/entertainers. A bounty was once put on his head but was swiftly paid off by Magan himself, or did something happen to the placer of the bounty? He is known to the Empire...
Gethir Magan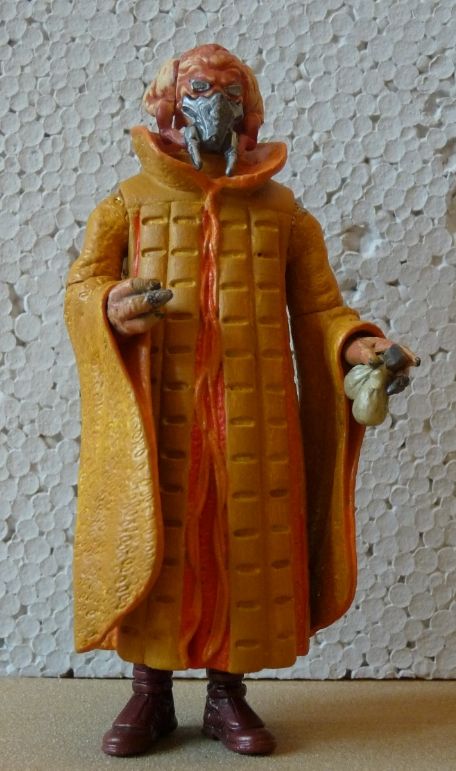 Head and hands - Plo Koon
Rest (including wrists) - Meena Tills
Bag of money - Yoda belt?
Aqualish Guards
Head - Walrus Man
Hands - Djas Puhr?
Rest - Rahm Kota
Trill Brawler
Head - Kyle Katarn
Sleeves - WWE Figure
Rest - Wolverine
Mos Cairo is my intended diorama (in the works for the past X years) which allows all my SW and IJ figures to mix. Gethir and the Guards have been sidelined fodder for an age, I'm glad they have now been finished.
Enjoy