Got my hands on one today, and I thought I'd share pics and my first quick impressions. I did get two sabers, but the ignited one is not the newer one that splits in two.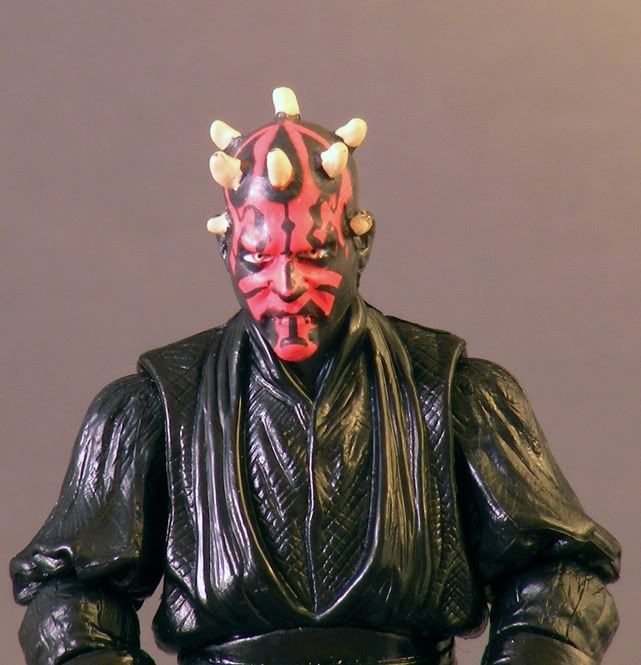 I'll start by saying that the figure is 100% new (unless they used the same feet, but foot pegs are placed differently.Above the ankle, no confusion) and he is super articulated, including ball jointed hips!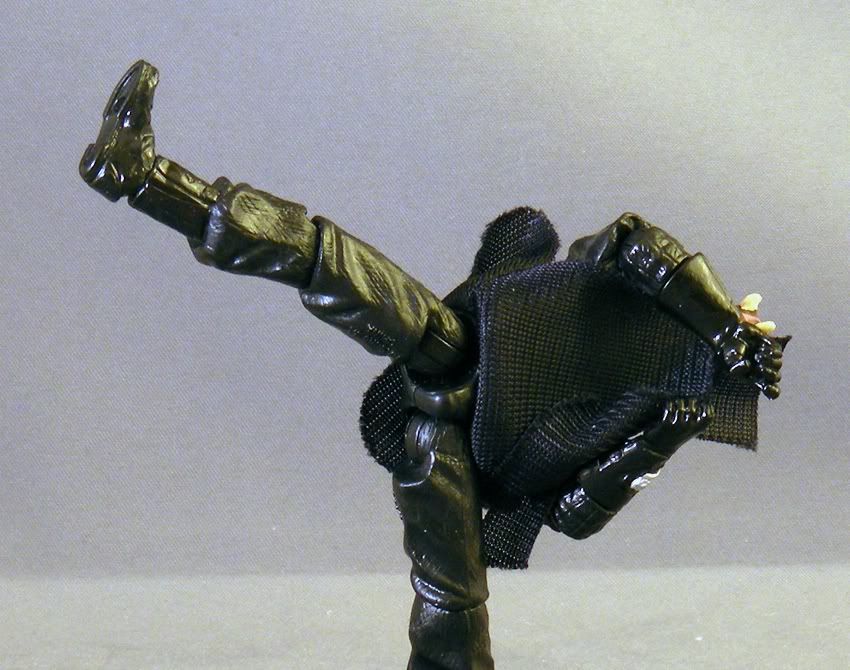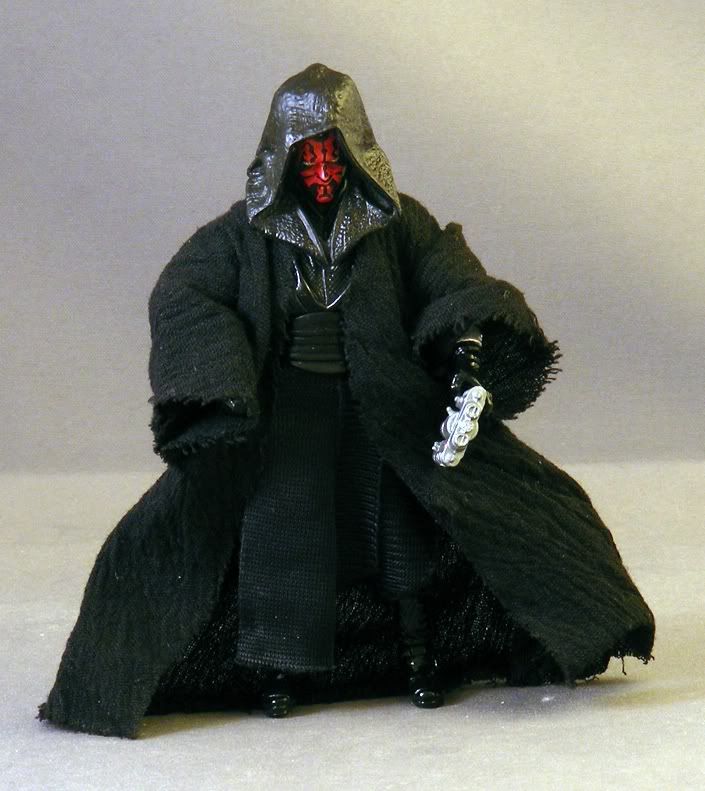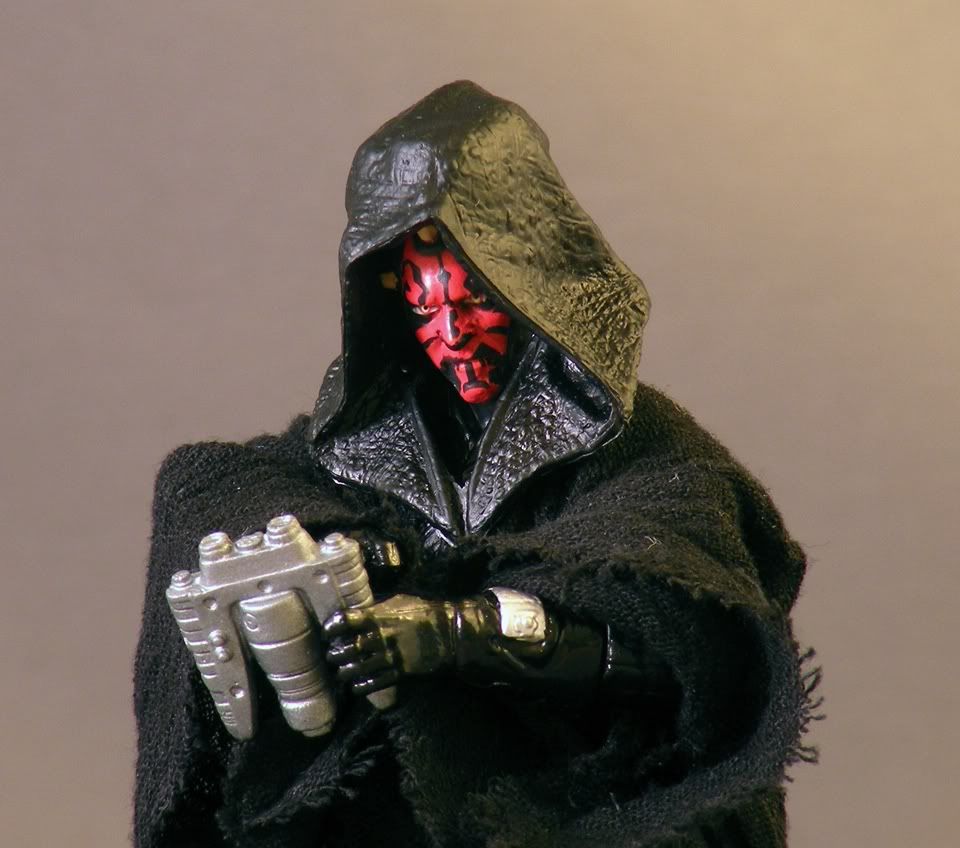 Cloak is a little off, but I love the plastic hood. Actually, the cloak is way, way off, but I can see why they did it the way they did. Eveything else is new, saves cost. Making that robe movie accurate would be expensive.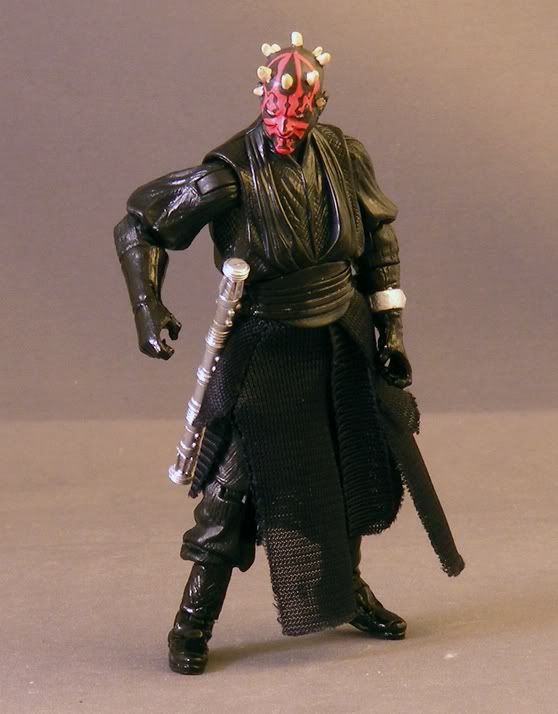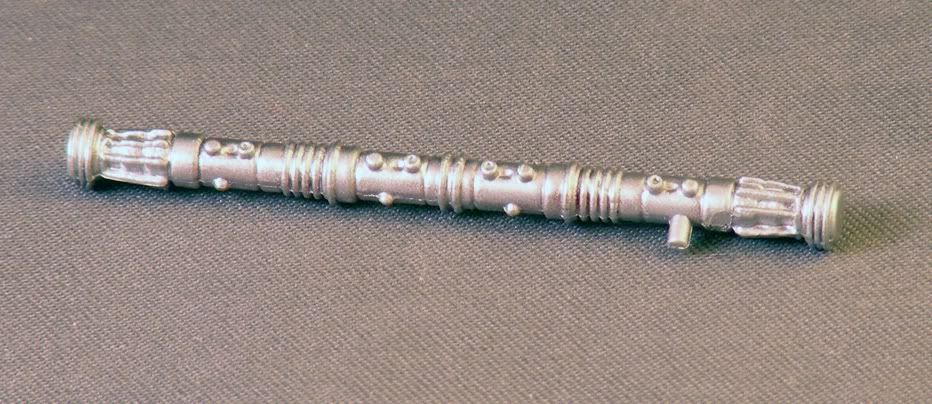 Saber fits on the belt! This one is a new very accurate sculpt. Needs better paint apps.
Great likeness of Ray Park, and they did a great job trying to get the soft goods right. (they didn't, but it's closer than they have ever gotten, by a landslide!)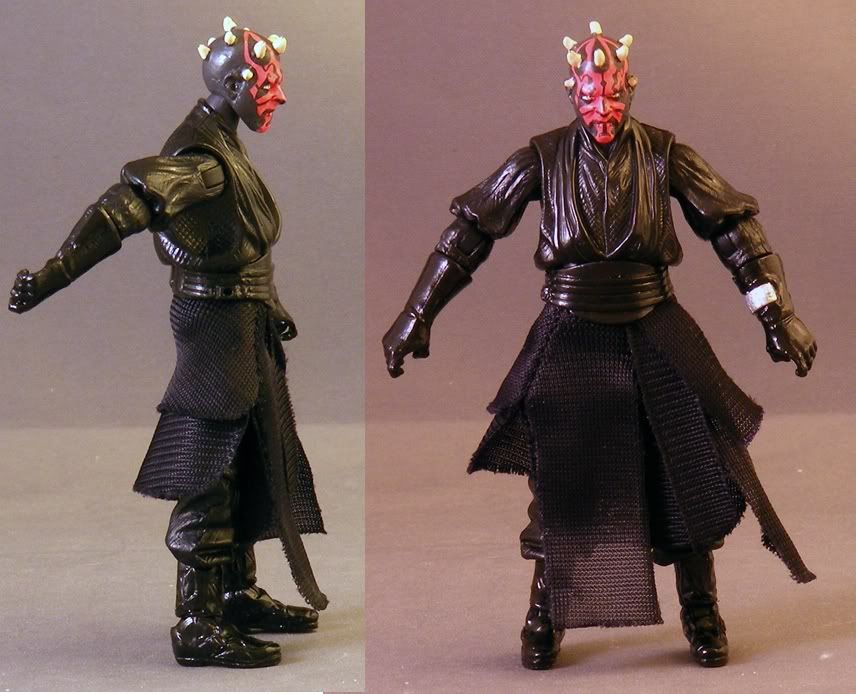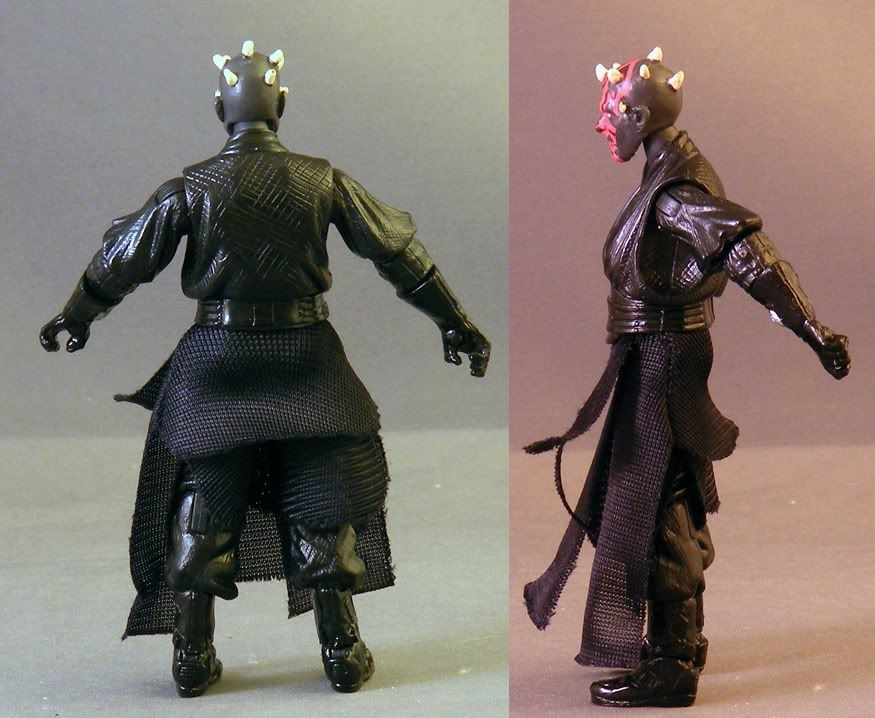 All in all, I have to say Hasbro really nailed this. Paint apps could ahve been more accurate with the tattoos, but really this figure is a slam dunk. Very, very pleased. I'll post some "action" shots with Qui-Gon and Obi-Wan shortly.
And, for reference....a pic with the last new sculpt of Maul from 2005....