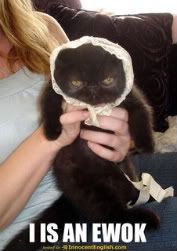 - Wed Dec 28, 2011 5:06 pm
#111238
Saw the AAT today, there was a little picture on the back of the box of the modification, basically a bronze looking command chair has been put in where the turning battle damage droid thing was; never thought to take a picture sorry.

Also medium vehicles have gone up to £32.99 which is a shame as i wanted the infiltrator after missing it last time and i'm not happy with the price increases on soem of the lines so will be doing more waiting for sales and coupons next year.
If i wanted figures like Rebels and Legends series i'd build a time machine. Even if i did want them, i'd probably still need a time machine..