In a time of repulserlift engines and Anti-Grav. generators the WE-LT (Wheel Enforcment Light Transport)is a bit of a throw-back. Even so, the WE-LT proved highly successful durring GAR field test. Armed with dual turbo laser and 2 rocket pods, the WE-LT packs a heavy punch for it's size. The WE-LT is unmached in speed by all but repulserlift craft. It can run circles around tread and walker vehicles. The WE-LT saw limited action durring the Clone Wars. Unfortunatly, funding for the program was cut because the vehicle was limited to terran theaters only. The developers were not willing to give up on their Vehicle so easily and saught out other contracts. There plans and the future of the WE-LT were cut short. GAR special forces destroyed the WE-LT plant and assasinated the engineers for Seperatist affiliation. Only a few of the WE's exsist now and are highly saught after by collectors.
Here's my latest LMK what you think.
WE-LT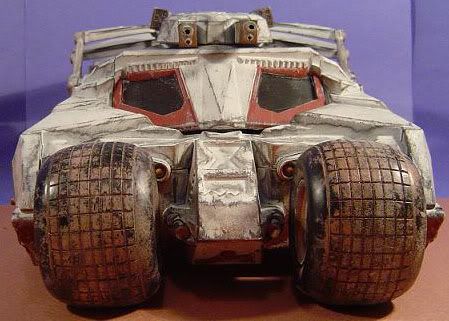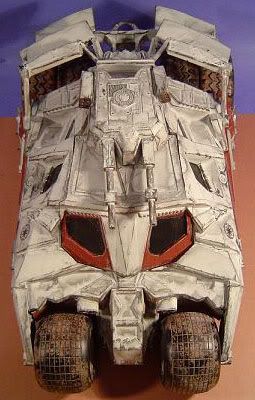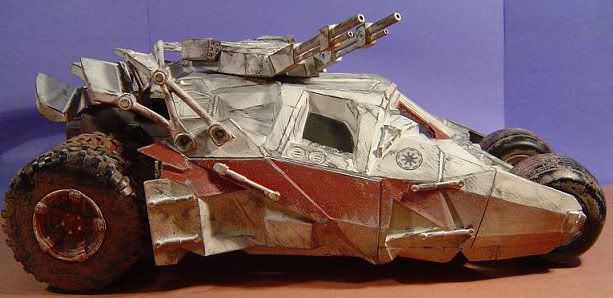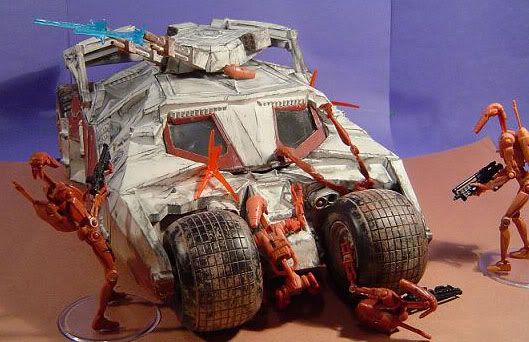 I liked the design of the Tumbler so much that I did not want to alter it much. I wanted to alter the cockpit to fit two troopers, but do to the fact that the canopy does not open all the way because of the turret I left it a one seater. The mud on the wheels was kind of an experiment. I'm not sure if I like the effect.
Fritzkrieg