- Thu Sep 09, 2010 11:50 pm
#90102
Hey everyone, this is Nirvana or Darth Nirvana from a while back if anyone remembers me. I've just recently gotten back into this, at least for now.
I've been wanting to do something like this for a while, the Battle of Utapau was my favorite sequence in RotS, and I love the look of the 212th. So I decided to come up with a small sqaud of troops led by Cody.
Tango Squad was a small elite group of troopers from the 212th hand-selected by Commander Cody for high-risk missions or small "blackops" objectives. The Republic sent these guys in when they needed something done, no questions asked. They wore the standard armor livery with dark gray accents to stand out from their other comrades.
First we have Commander Cody, of course: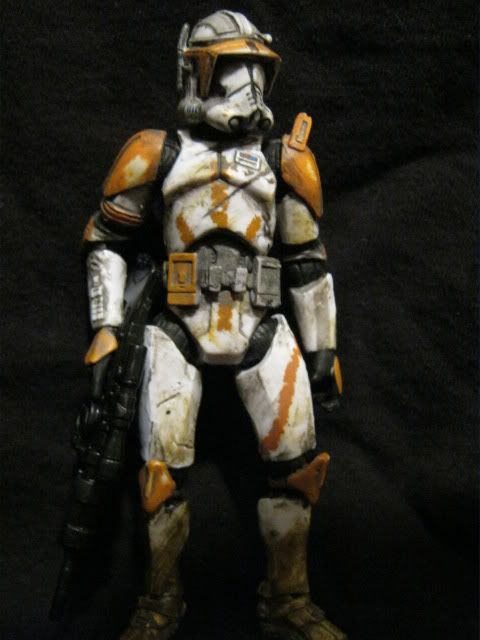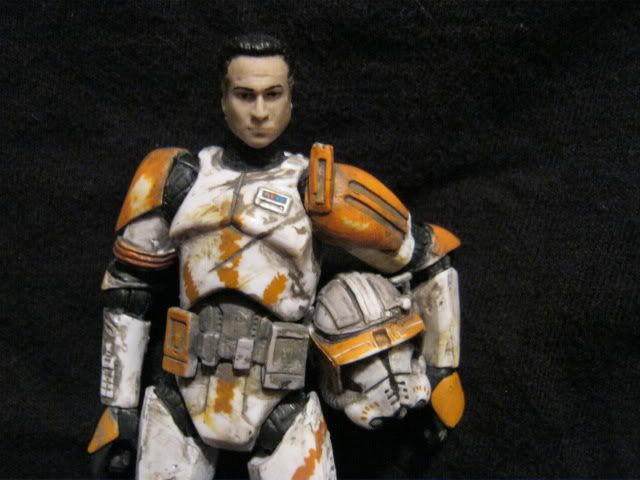 Then we have our first clone, CT-1472, nicknamed "Buck". His weapon of choice is dual blaster pistols: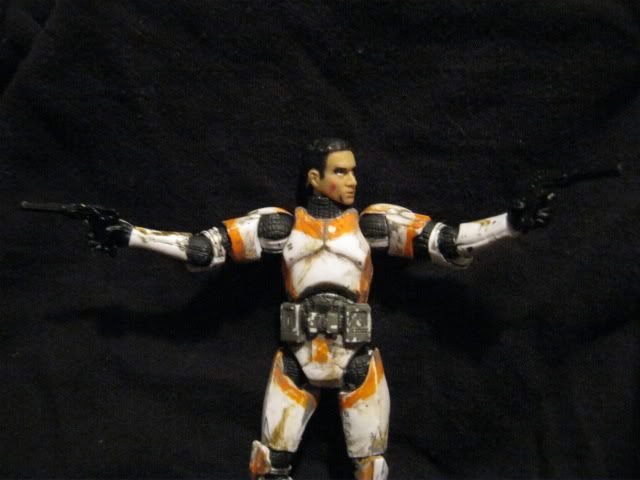 Then the next trooper in the squad, CT-573, nicknamed "Vega". He still wears his modified Phase 2 helmet for 'good luck'.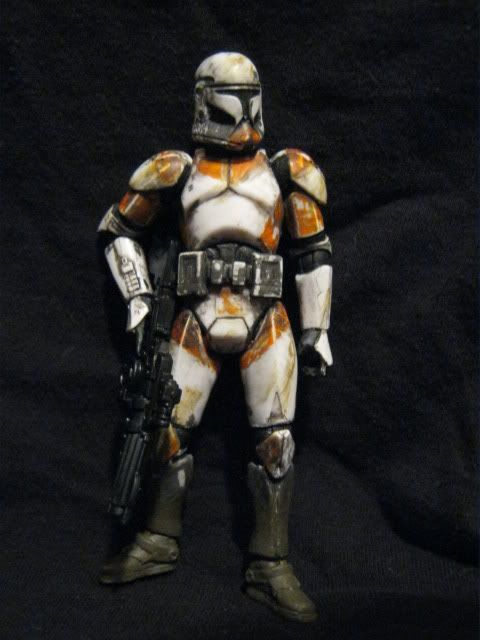 Then the last trooper in the squad, CT-1473- "Taze", Buck's vatmate. They have been inseperable since basic training.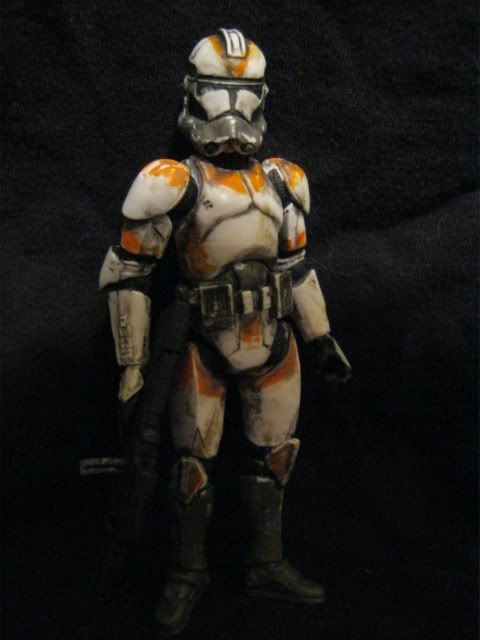 **********
In addition to the four main soldiers of Tango Squad, CT-4254, "Owl", is the squad's recon/stealth trooper. (my homage to the Utapau Shadow trooper, lol)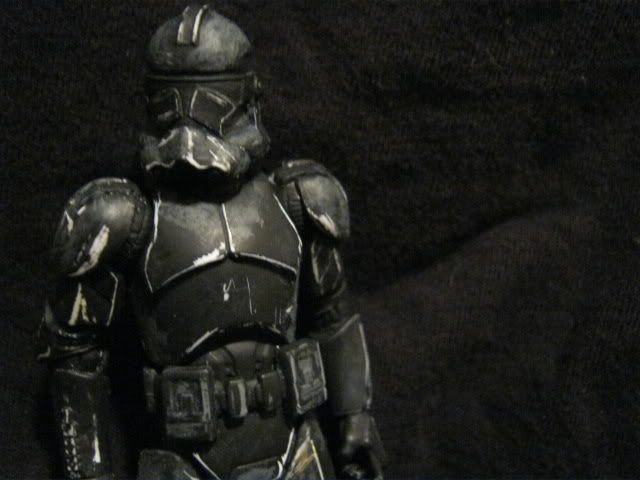 I also grabbed a SL Obi Wan to pose with these guys too, although I originally painted him and weathered him for a Mustafar fight pose: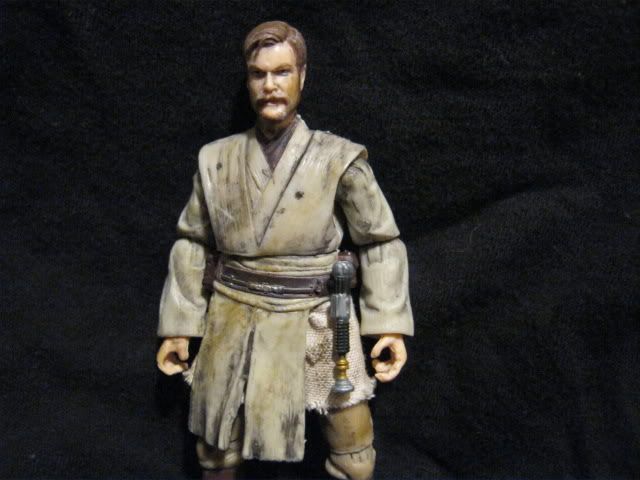 A group shot, and a couple photonovel-esque shots;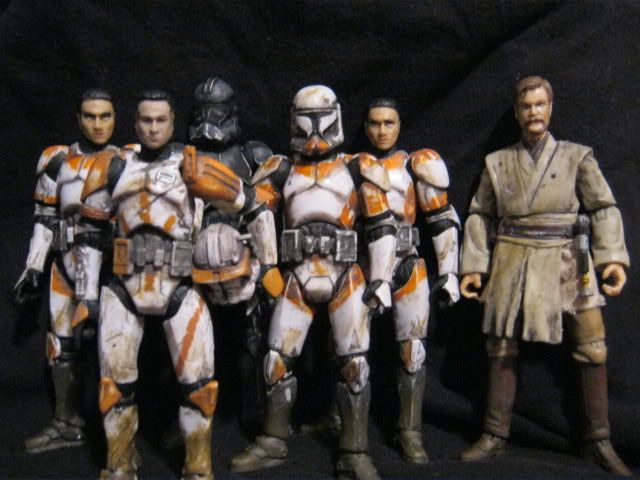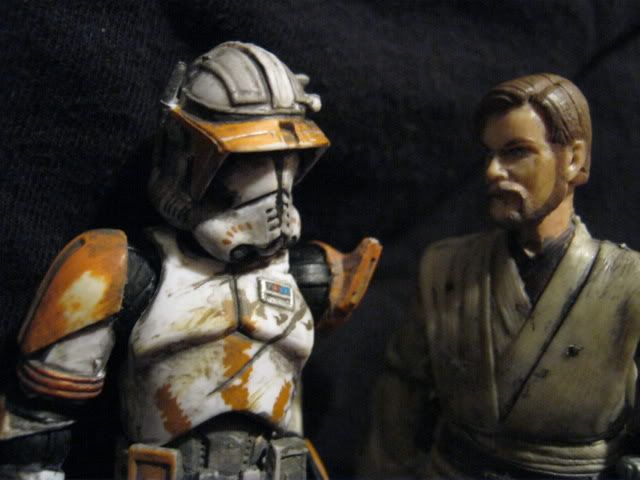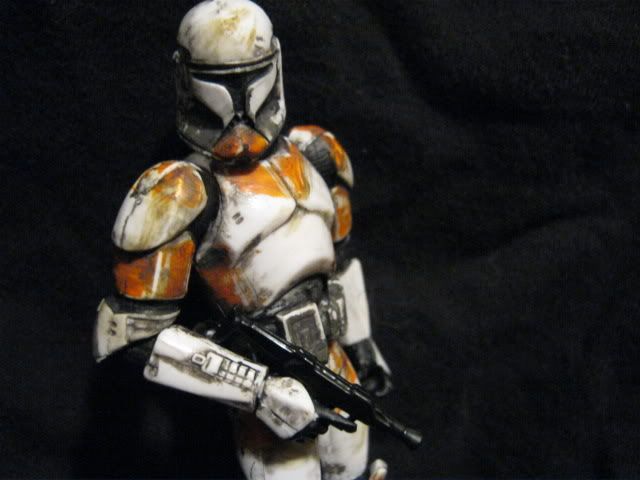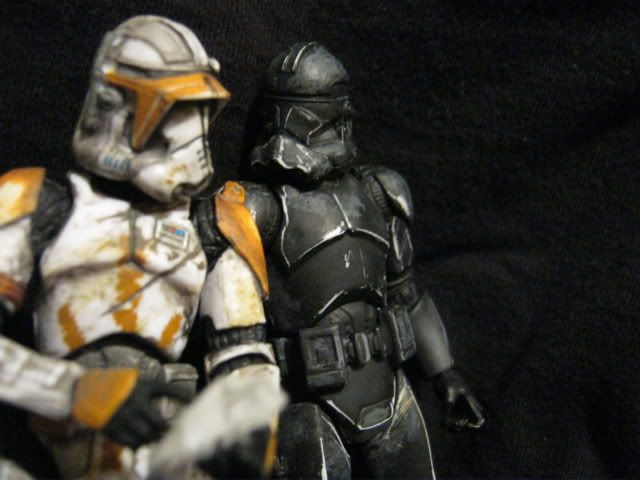 I've been tossing around the idea of developing a photo novel storyline for these guys to star in, but haven't really come across a good idea yet. I know I want to incorporate the Magnaguard's being their main nemesis, because I have three and I love posing them. Any suggestions?
Sorry for all the pics, but thanks for looking/reading. LMK what you think.
Last edited by
Snicklefritz
on Sun Sep 12, 2010 10:21 pm, edited 2 times in total.
Well lookie here. Mr. Folgers!