By
Evilivo
- Thu Jun 27, 2013 3:57 pm
- Thu Jun 27, 2013 3:57 pm
#131362
Hi, everybody, my name is Ivo and I've been trying to improve my figures in different ways ever since the Vintage era. Because of the fact that where I live (Bulgaria) Star Wars merchandise has always been scarce and I don't have extras of figures, I mainly resculpt parts of them, repaint and change in some other way them. Although lately I started to buy some just for customising
English is not my native language, so please excuse me if I don't express well.
So to begin with, my take on TVC C-3PO and R2-D2 - the best sculpts by far IMO.
Threepio was made taller with some hot glue inside (saw the recipe somewhere on the forums), the leg and face panels were glued on, the photoreceptors were resculpted, then I painted him with a better gold-ish colour. Then some weathering with acrylics and I sculpted over a micromagnite a restraining bolt. There's a magnet inside his chest on the other side of the panel, so the bolt is removable.
Artoo has a modified "eye" - I dremelled out the old one and fitted bigger from a metal semisphere I had, then painted it with gloss paint. I also didn't like that the middle leg should be extended if you want all panels on the top closed, so I sculpted a little panel with a magnet inside (so I can lift it easily, should I decide to put in the periscope) and now he can look just like in ANH. And weathered him, of course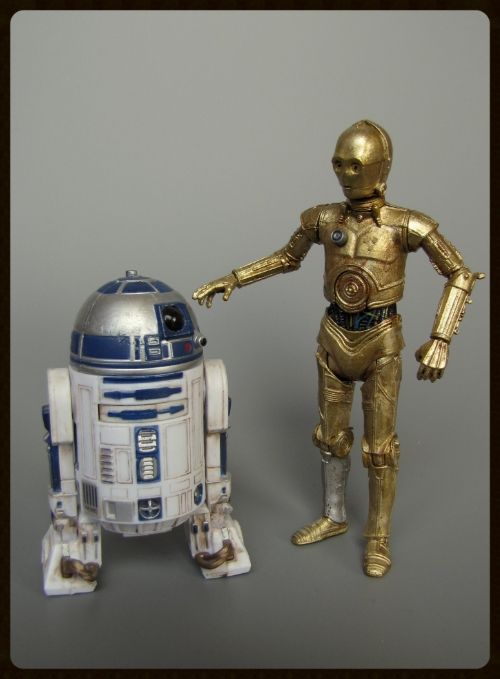 And here's a little shine courtesy of Photobucket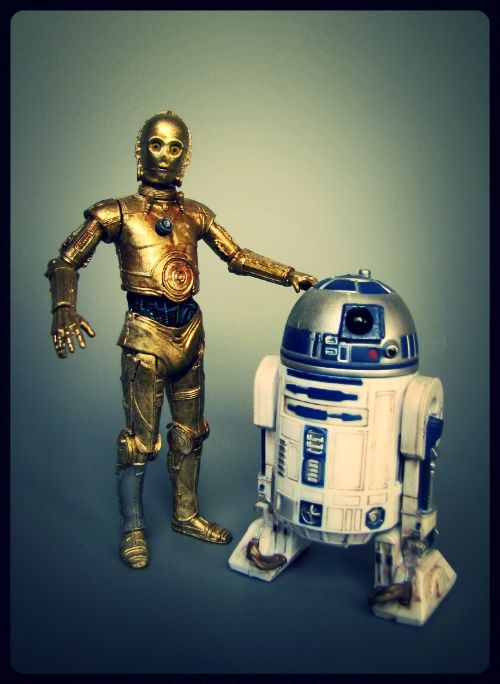 Last edited by
Evilivo
on Sat Jan 26, 2019 6:28 pm, edited 99 times in total.
This hobby just gets curiouser and curiouser!