I promised earlier to show how I articulated Hasbro's 5 POA K-2SO. To do so I decided to make a new one, since I didn't take enough photos the first time. And I decided to make it a bit different this time, using better joints. I'm making a new thread for him, since it will be pic-heavy.
I thought of using the pins and joints from my unused Build A Droid parts, since it hurts me to damage a figure just for the part. Well, except this unlucky clone, he's been a donor for a while
So, here are the parts I need.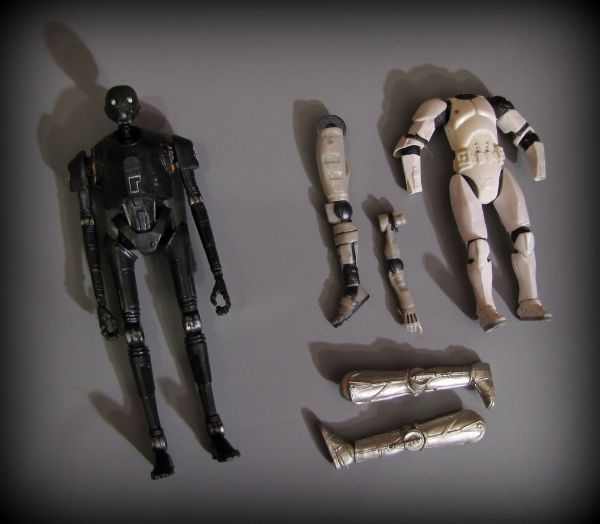 Boiled and popped to prepare for cutting the ball joints for the pins inside...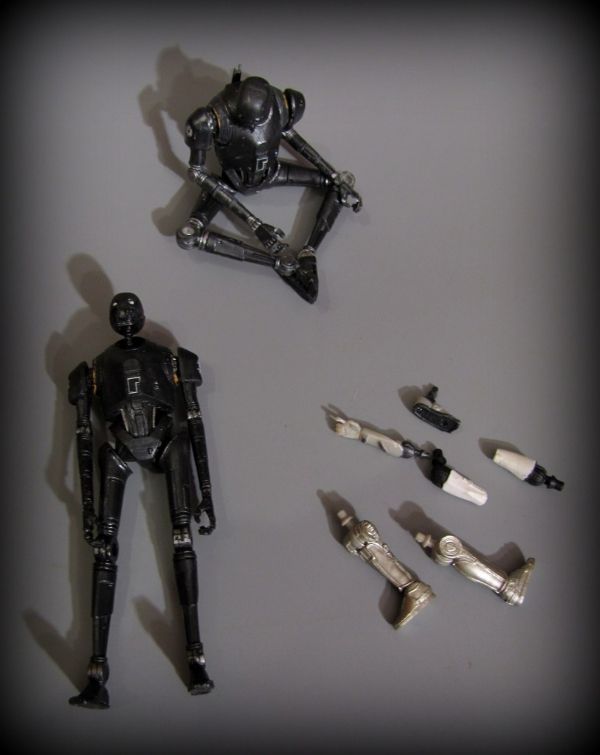 And here is what I'll actually be using...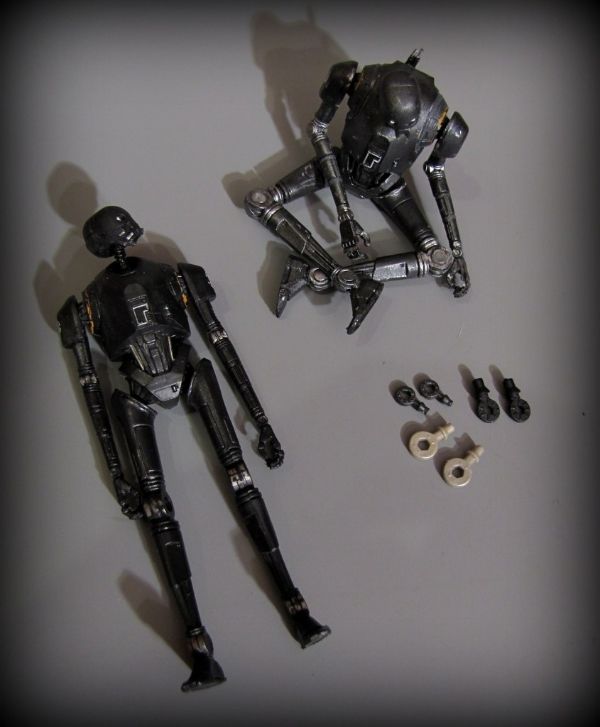 Some of the he pins needed to be smaller, so I shaved some plastic there with a scalpel blade.
Here is the arm cut above the elbow. Next thing is to cut it in the middle of the joint so it can accept the round part of the pin...
The cut has been made...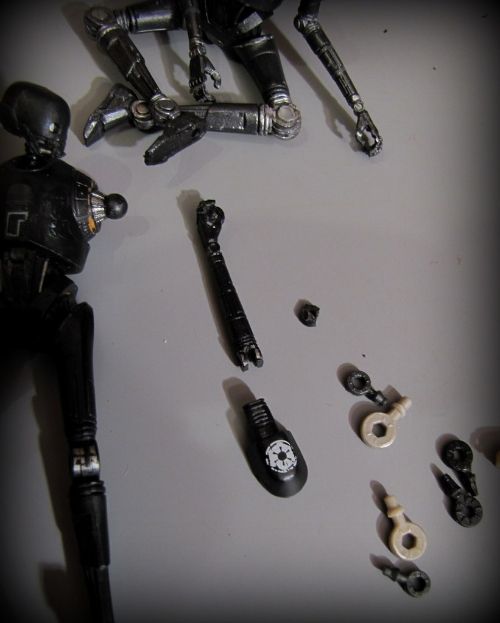 The pin fits
Next is drilling a hole in the upper arm, so the pin can be inserted. I put some vaseline in there to make the turning easier.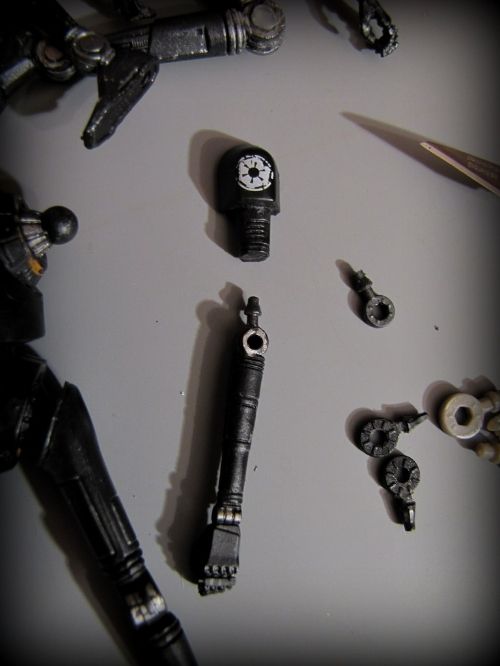 Then I cut the forearm to make a swivel joint there. I used a pin from a droid's foot, sanding it to fit the thin limbs of K2. I wish I had some sturdy plastic and be able just to make some pins, instead of ruining figures for parts!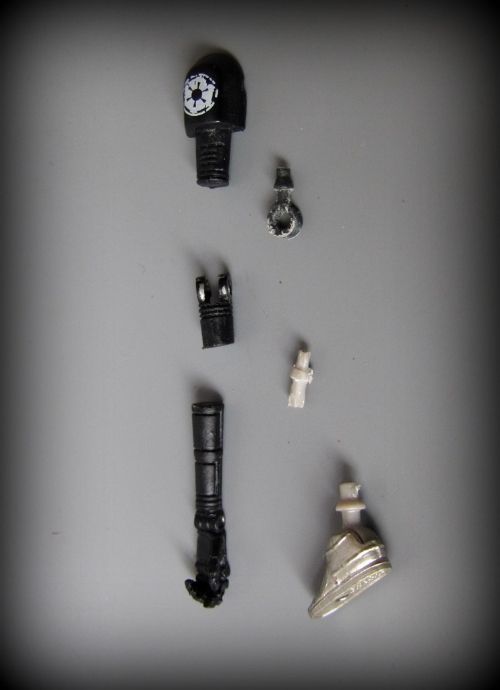 The pin was superglued to the forearm...
Using clear plastic sprues from a Bandai kit, I made a pin for the elbow joint, so it could be more authentic to the movie (didn't make it with the previous one)
I heated the clear plastic with a lighter (very carefully) until it started to melt, then quickly pressed it and the joint was ready
It moves quite well, isn't loose and gives two areas of articulation in this point plus the swivel of the forearm. The previous time I achieved this the harder way, but didn't use other figures.
Next is the wrist (I didn't do it the last time but saw it done by a fellow customizer and will give it a try). I hope this is interesting for some of you