- Wed Aug 14, 2019 11:45 am
#170216
Alien Flora and Fauna
In comic books or in old movies/TV shows I loved how they just had random alien things in the background. Oftentimes, they just repainted real things in garish colors or glued things on lizards to make them alien.
I made a bunch of background beasts and plants and weird aliens.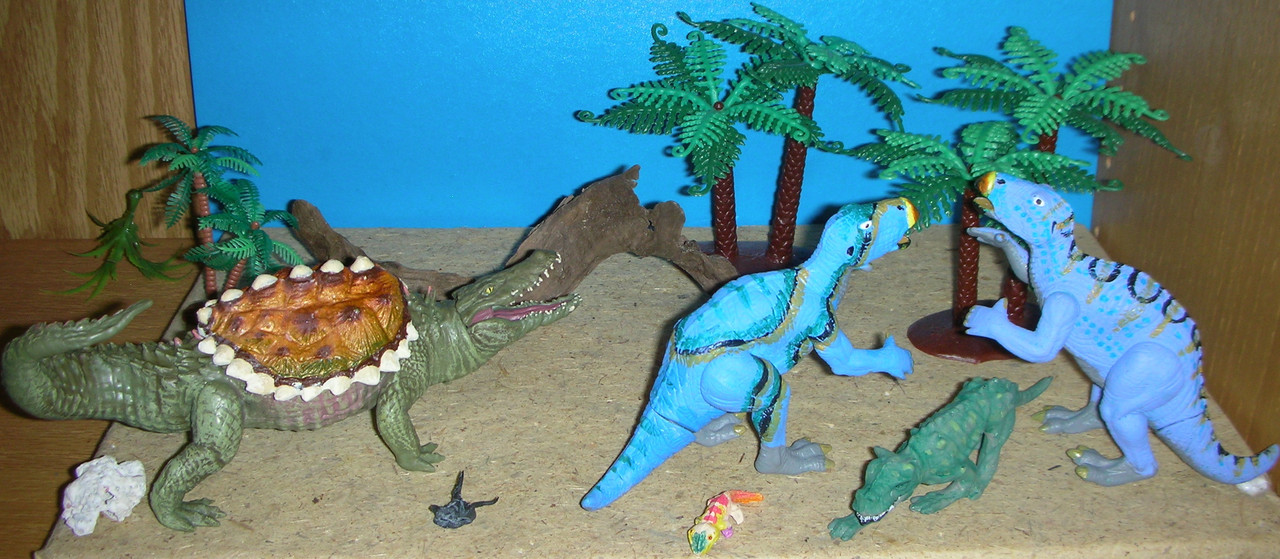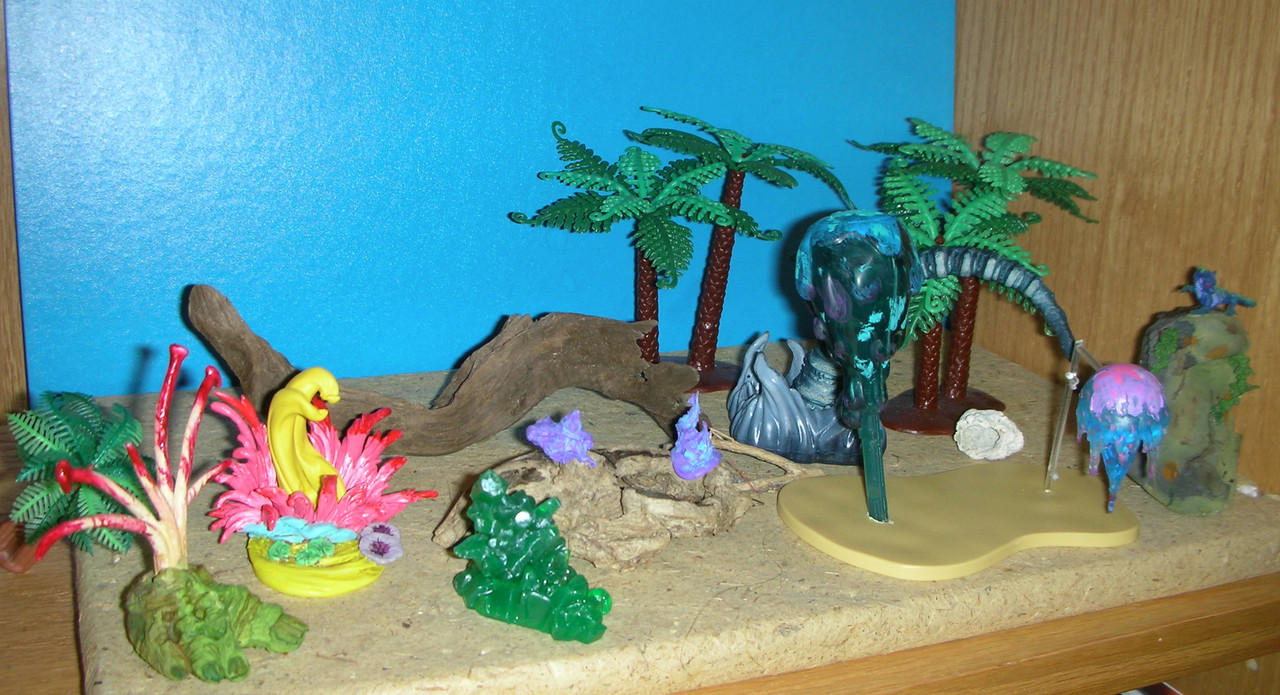 Rampage Lizzie with a Transformer shell
Black blob is some kind of silicon compound.
3 repainted dinosaurs and a dog creature of dubious origins. I'm really pleased with the paint patterns on the dinos. I got the tiny one in a Christmas cracker when I was a kid and always liked it except for the stupid yellow color. Problem fixed!
Walking Footplant: I needed to make a mold to replace a missing Abomination foot. I decided to turn it into a creeping plant. Stalks are from an aquatic toy set.
Colorful slime plant: I'm really pleased with this one. It was the base of a Yujin toy. It was water splashing up. I repainted it and added the hair from an Anime figure.
Crystal life from: It chimes and scintillates to communicate. I added a sheen to the base of a random toy.
Purple ooze: One of my tubes of paint was drying out so I made these from the semi solid paint.
Jellyfish like aliens: The larger one is some kind of missle. The smaller one (I really like) is a Rhyu Streetfighter blast.
Slime Tentacle: 2 random parts put together. I based this one off of early Cane Addis designs.
Rock Lifeform: The custom painted dragon is actually just the meal for the Rock beneath it. It has the ability to change its consistency so in one second, the lizard is sitting on rock, but the next, it sinks into mud, only to be trapped in rock again to be slowly digested. The rock is dried out modelling clay and the green tendril plants (technically a third life form) are the plastic remains of drilling out green plastic (Waste not want not!). The rock allows them to remain as camouflage.