- Mon Jul 12, 2010 11:04 pm
#86906
Hi! I've been doing dioramas of one sort or another since 1978. More often than not on bookshelves. (IKEA Billy shelves anyone?!)
My most recent diorama is Dagobah. This time, in a closet in the basement of our new (old) house...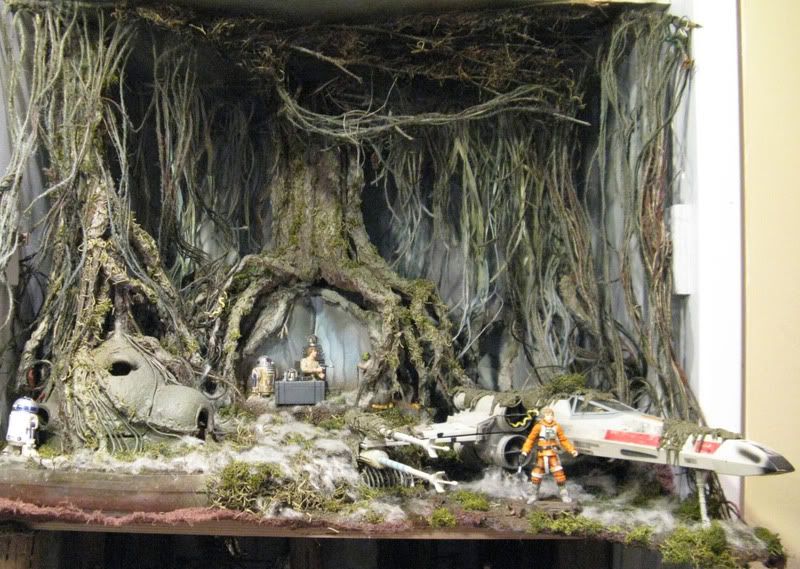 If you have a sharp eye, you noticed that the scene in the middle of the diorama in the first couple of pictures is different. In the past, any representation of Dagobah I did, had multiple Lukes, R2s and Yodas.
This time I went with a turntable, so only one scene is visible at any given time: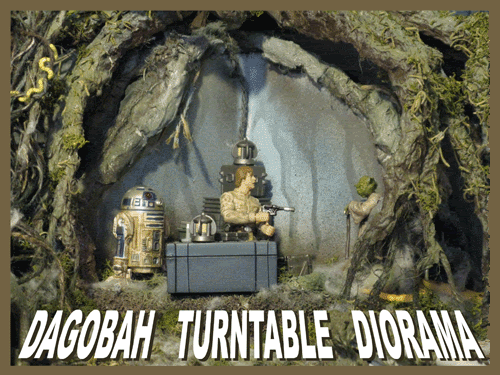 I also sculpey-ted a couple of bog-wings, to fly over the swamp:
And here as a custom figure I customized for the dio: Magic Tree Yoda
And yes, his upper body is still removable: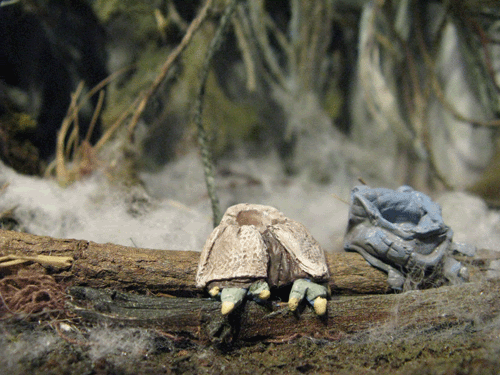 A movie illustrating how Magic Tree Yoda's upper half, gets switched up from the log into the turntable portion of the diorama is here:
http://s267.photobucket.com/albums/ii303/Droidworld/DIORAMAS/?action=view&current=MagicTreeYoda.mp4
Here are some pics of Yoda's Hut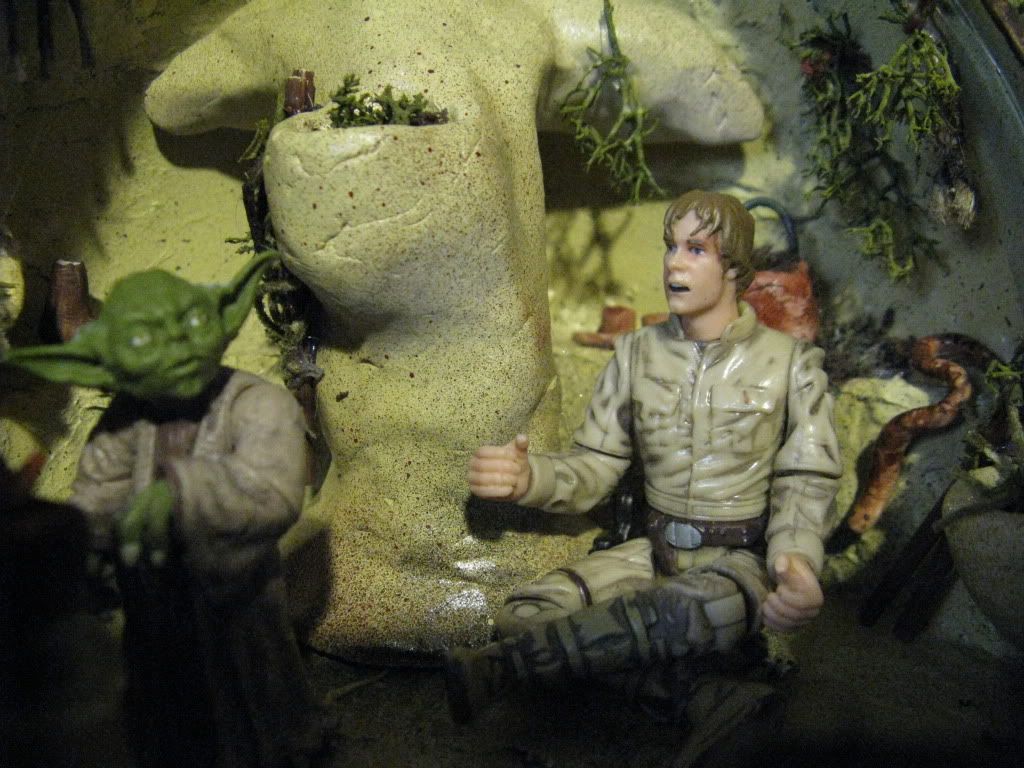 SWEET DAGOBAH DREAMS EVERYONE!!!
I have several custom figures, avatars, cardbacks, stickers and of course, dioramas, at:
http://s267.photobucket.com/home/Droidworld/allalbums
Thanks for looking, your questions, comments or otherwise are always welcome.
Last edited by
Droidworld
on Wed Jul 14, 2010 1:39 am, edited 3 times in total.