- Sun Feb 11, 2007 6:16 pm
#17359
In the recent issue of Game Informer magazine (which I got yesterday) it has an entire article about the game. It confirms that the story is you play Darth Vader's "Secret" Apprentice and you basically hunt down jedi. It also confirmed that Shaak Ti would be a "Boss" character. Apperently there will be many KOTOR-like elements, like the player deciding the name of the main character and multiple endings depending on the player's actions.
Some scans from the magazine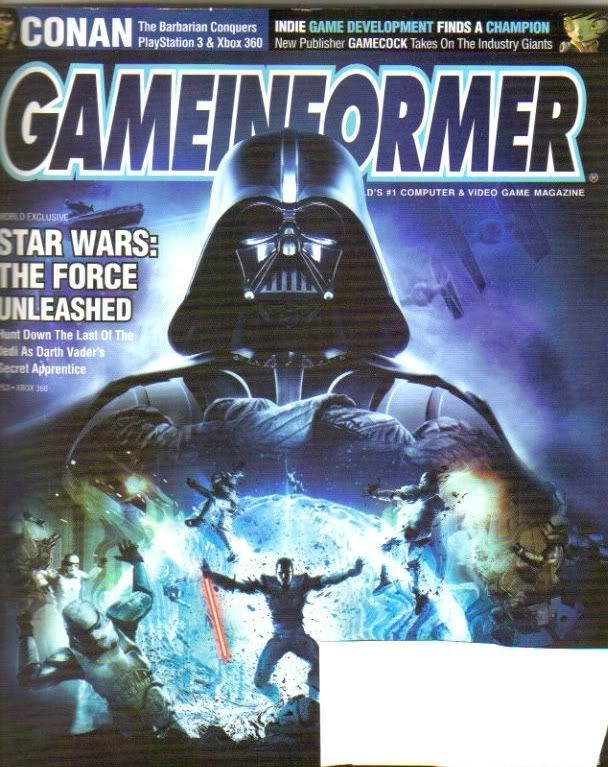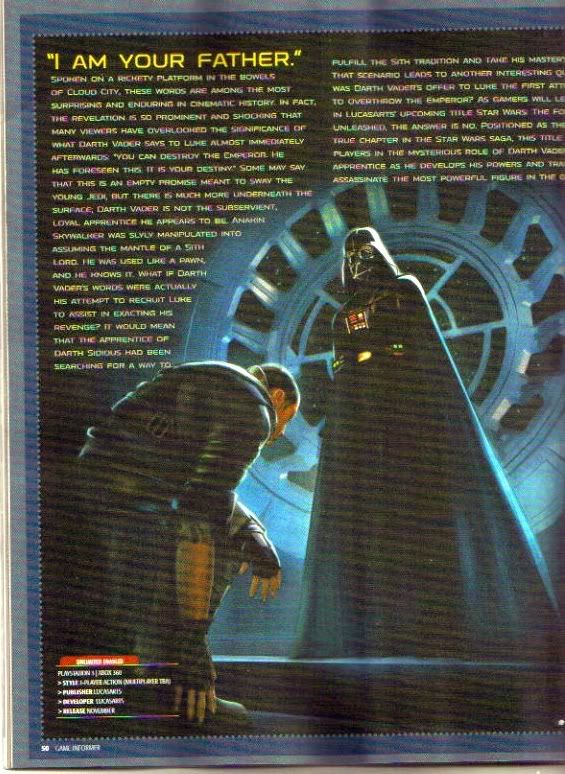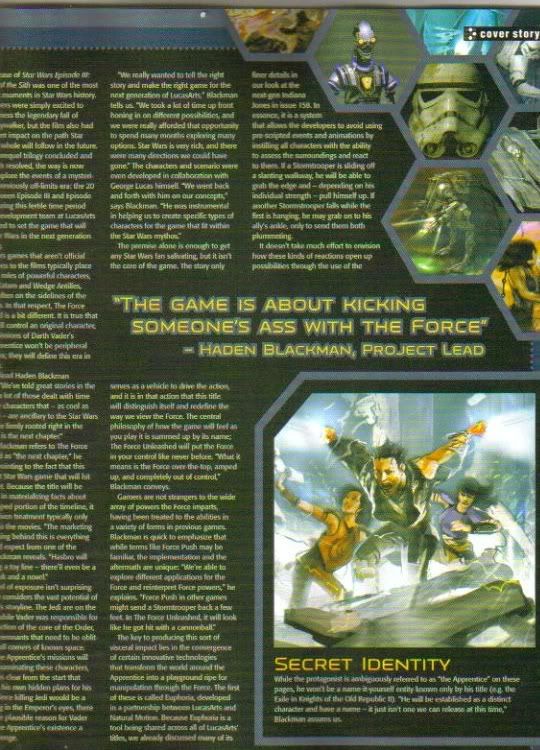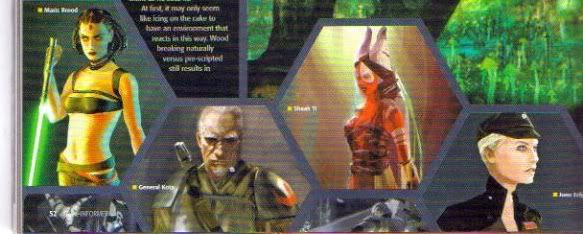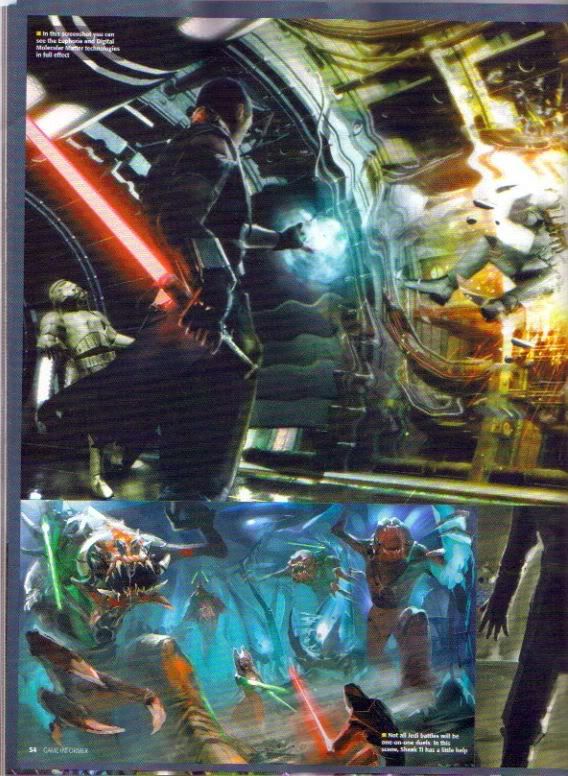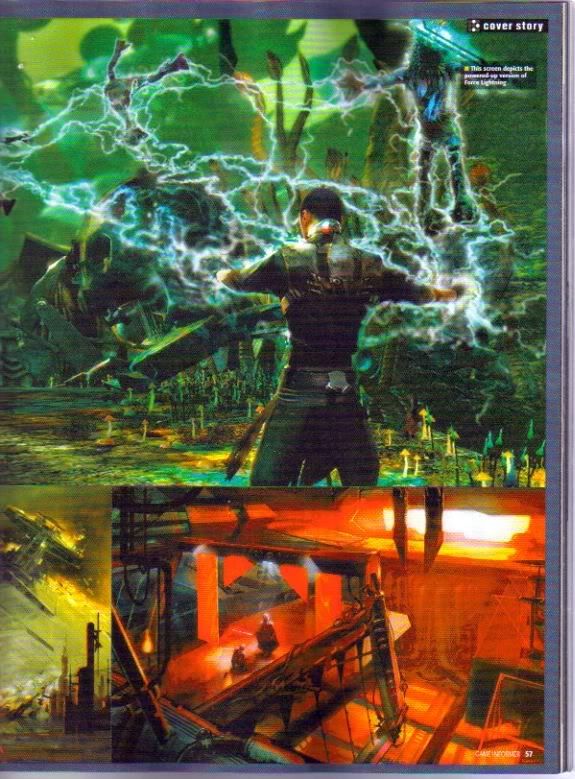 "So here it is again, rape and pillage proves to win the public vote"
http://thesithempire.net