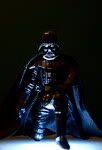 By
Incom
- Mon Nov 20, 2006 2:02 pm
- Mon Nov 20, 2006 2:02 pm
#12929
For future pics of my customs, I'd like to add realistic looking lightsabers/blaster bolts, like Chewie and many others do in their photonovels.

I use Photoshop Elements 4.0 and have tried the gaussian blur with several layers, but so far not to my satisfaction.

Any help would be much appreciated.