- Fri Dec 18, 2009 5:42 pm
#77163
Have to trade:
The following figures all have their accessories, I just didn't bother to equip them when I took the picture. I took the brown capes off of the 2 Hermi figures so just know before hand that these 2 guys will come as is, how they look in the picture. People have already claimed the figures with skulls over them.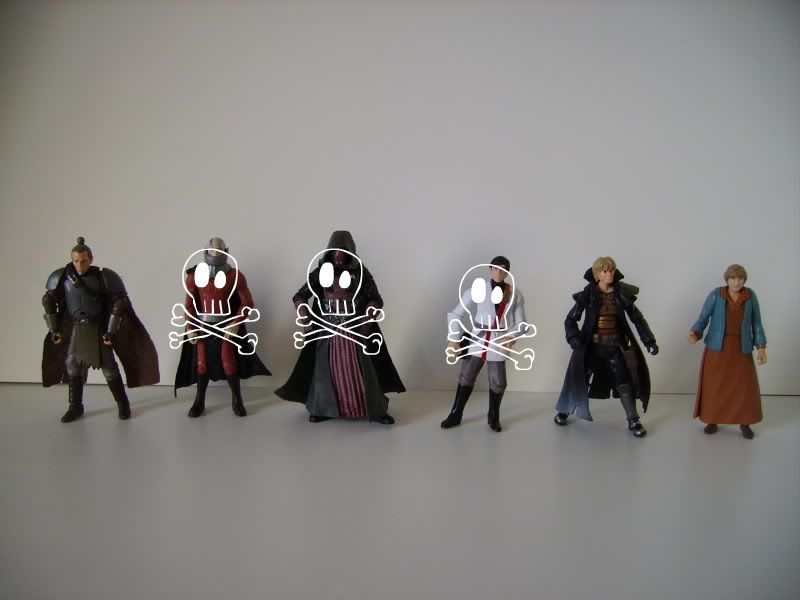 Want:
ROTS all white clone troopers like the one pictured below. I would be willing to trade for other stuff as well, but these are my priority. PM me if you are interested.
I'm also interested in attaining a Sigel Dare Imperial Knight.
***Update- I traded the pre-cyborg grievous. 8/4/10