- Sun Dec 02, 2007 9:12 pm
#34562
i have posted these in the general disscussion section, but now that we have a fan art section, i thoght i'd start a SW tatoo thread here. i'm sure many of you have already seen these, but here are my SW tatoos. im working on another already that takes up my entire left side.......of naga saddow, old school sith style!
all you other crazy fans that have SW tats feel free to show them, even if they were already in the other thread........tatoos and SW rule!
=Boba Fett=(outside of left calf)
=Darth Maul=(back of left calf)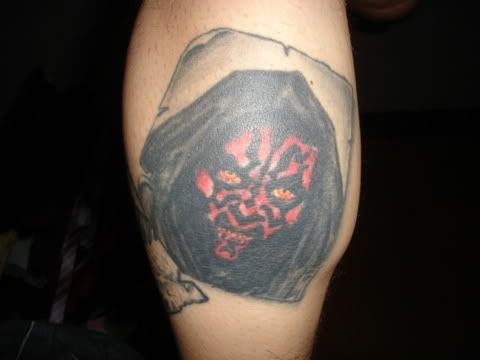 =Quinlan Vos=(left inner forearm)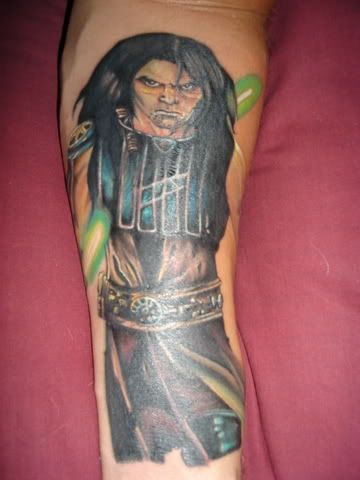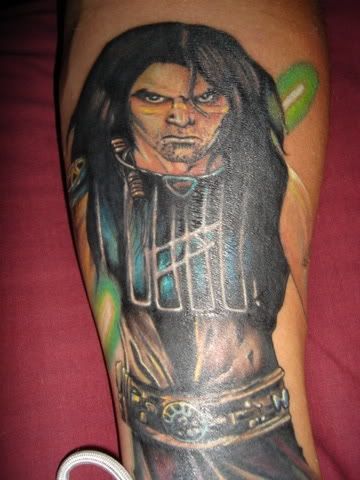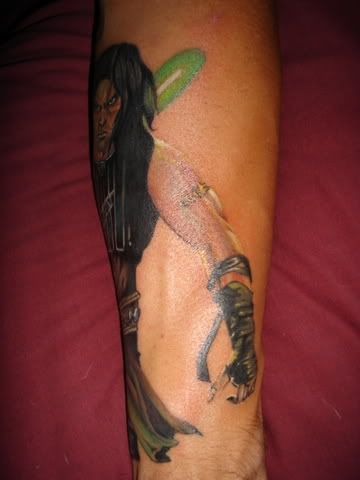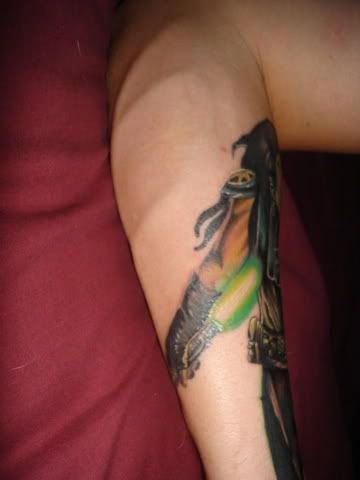 -heres one with me and my wife with shane turgeon, the guy that put together the "force in the flesh" tatoo book and hannah fom the upcoming new tatoo shop series "LA ink".
-and this one is on with me and the guy jan dursema uses for a model for quinlan vos in the darkhorse comics that my tat is based from.
=aayla secura=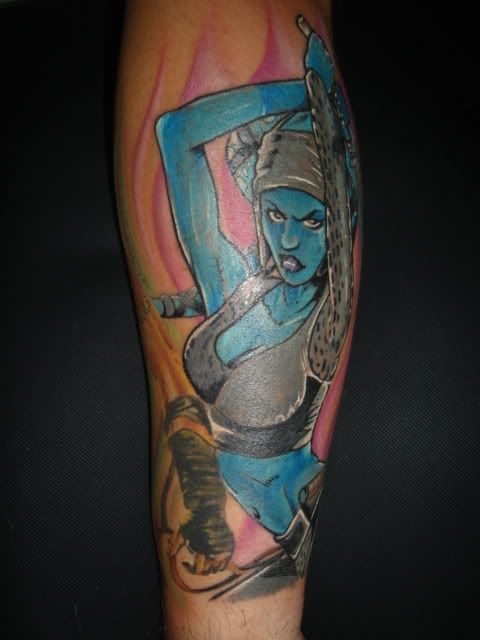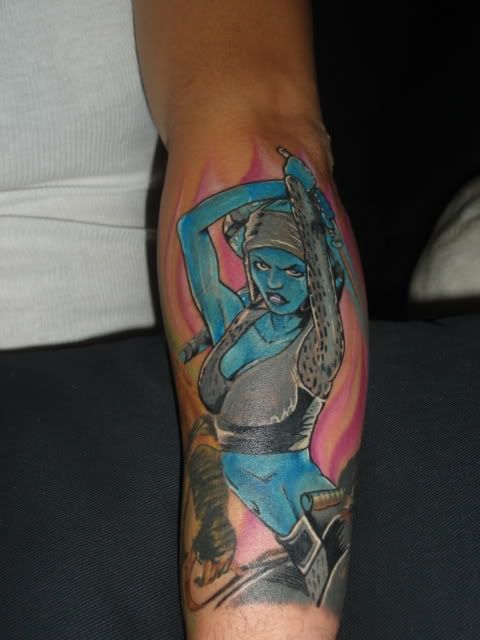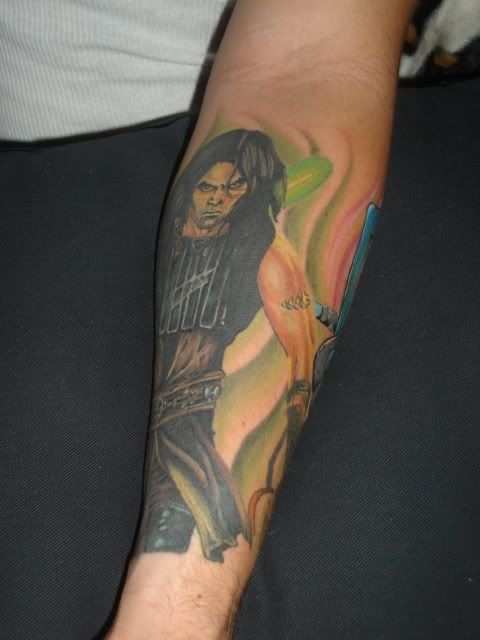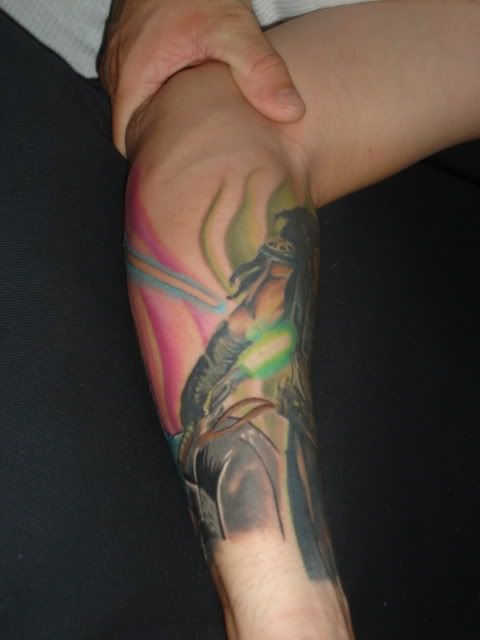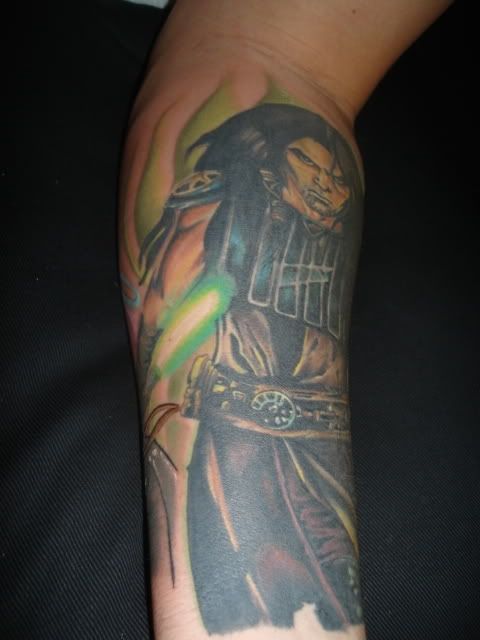 =JeDiStYlE= "iT's OnLy aFtEr wE'vE LoSt eVeRyThInG, tHaT wE aRe FrEe tO dO aNyThInG......"

*In search of an HK-47 right arm if anyone has one they are willing to part with, thanks.