By
Niktom
- Wed Dec 05, 2007 8:22 pm
- Wed Dec 05, 2007 8:22 pm
#34717
Well... I can't draw a stick figure to save my life, so I have my students create stuff for me.
These first 4 are all by the same guy. Very very talented, this is some really early work of his back when he was in Jr High and High school.
This is me as Boba Fett... kinda cool.
This was done in Microsoft Paint.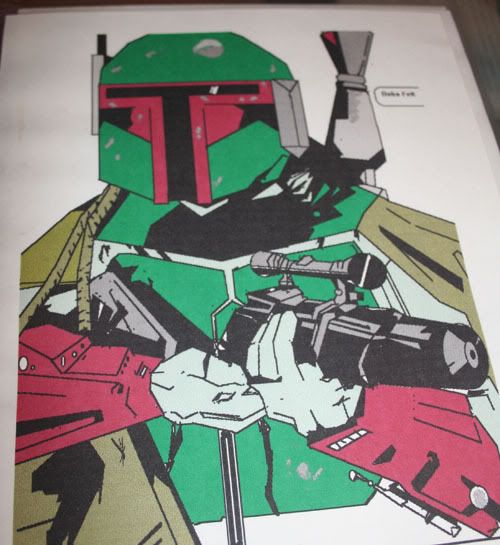 The next two I don't actually own but have been trying to get for the past 3 years. The kids brought them by my classroom to show off... little snots! Just waving them in front of me laughing as a drool.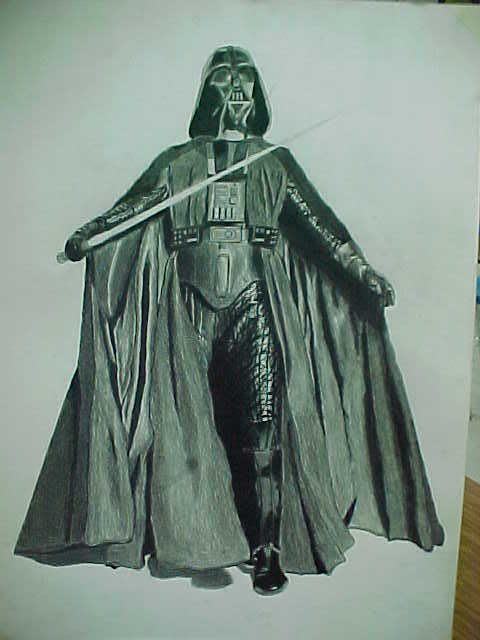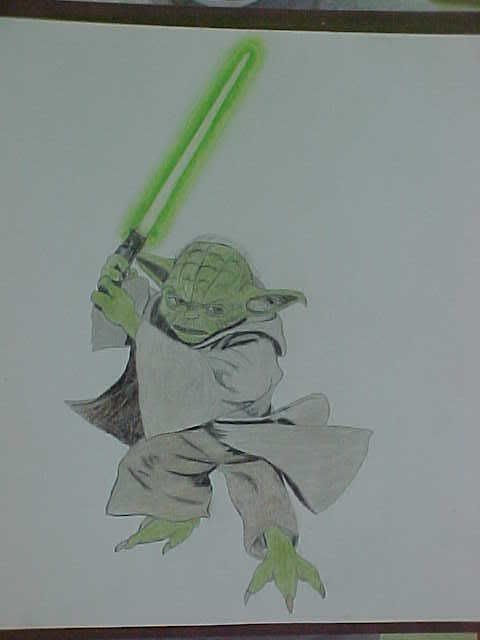 My only actual painting. Hoping to add to this area soon.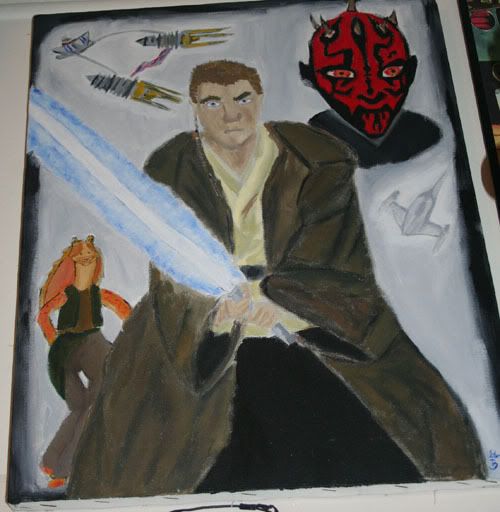 One of my all time favorites... it's a wood burning!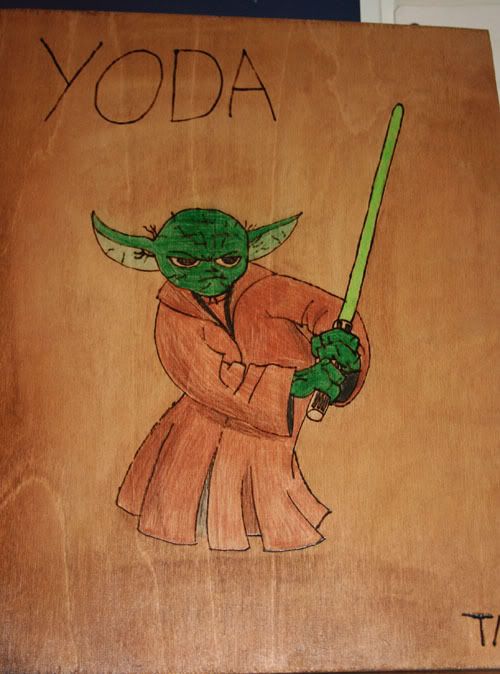 Finally, this is a "water rocket" from a project I do with my Physics class each year. Inside is a 20 oz cola bottle that you fill half way with water then presureize with air. They usually fly about 25 to 30 feet in the air. Obviously this student was working for some brownie points.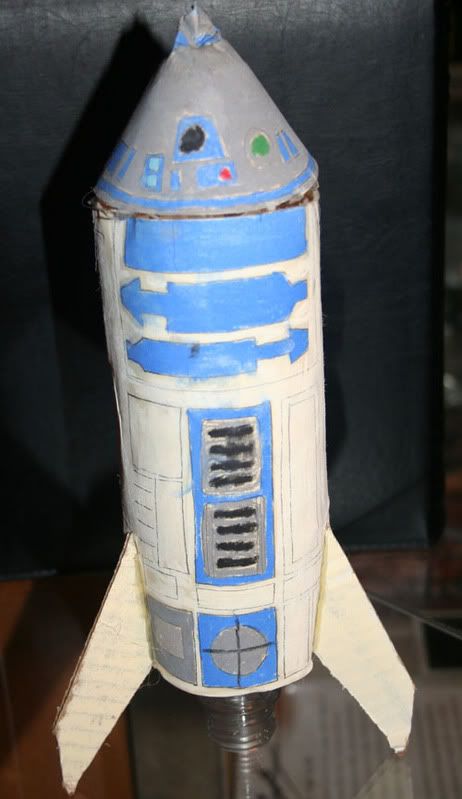 Always looking for Vintage Star Wars Holiday Special Items
Visit
YaksPub.com