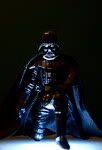 By
Incom
- Sun Jan 06, 2008 5:20 pm
- Sun Jan 06, 2008 5:20 pm
#36367
Believe it or not, but back in my nerdy high school and college years I actually made some reasonable SW drawings.
Here's a Massassi Warrior from the TotJ comics, made in '96 (pencil):
This is a New Republic Cruiser, I believe from the Heir to the Empire comics, also from '96 (pencil):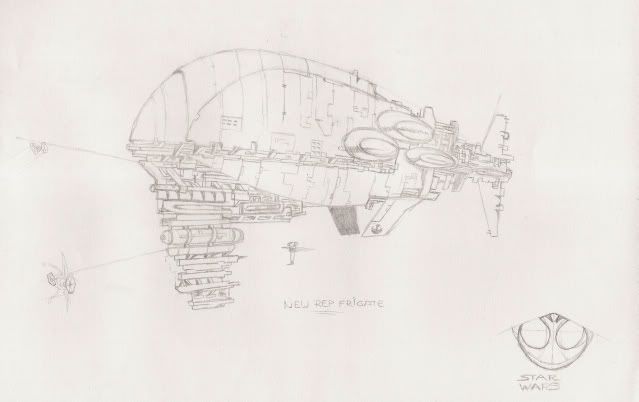 Here's the best of the best in full swing, again from '96 (ink and colour pencils):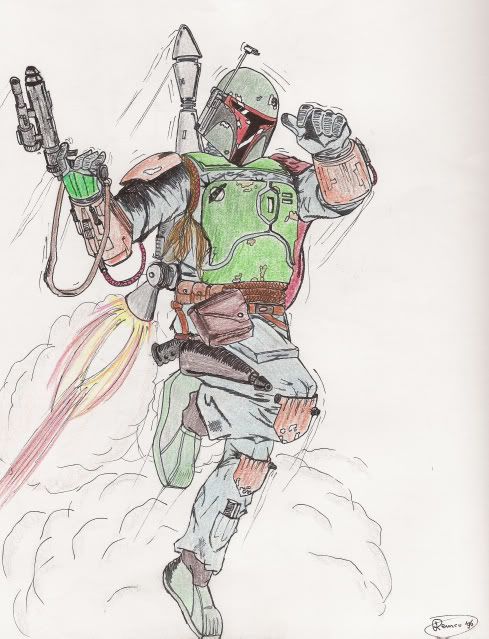 This is the one I'm most proud of, of these four. Again made in '96 with just pencils, it's a kind of poster for the Heir to the Empire comics: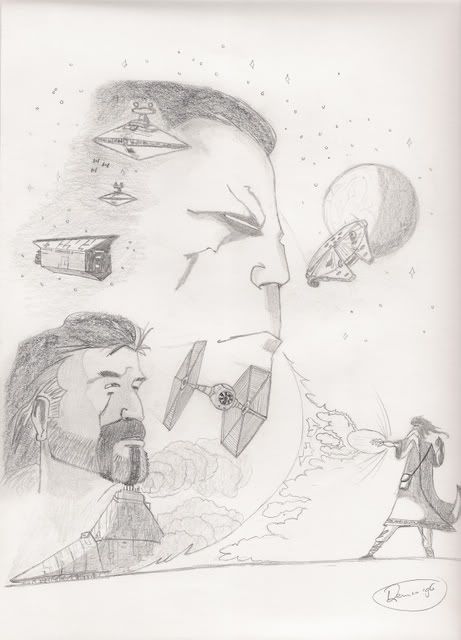 I'm the first to admit, these all were just copied from comics and other drawings, but that really doesn't bother me.
Last edited by
Incom
on Mon May 11, 2009 3:18 pm, edited 1 time in total.