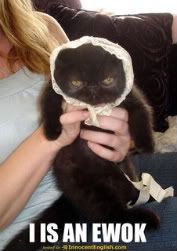 - Mon May 24, 2010 2:58 pm
#84551
one of my local sci fi shops forbiddenPlanet today which normally has good prices had these in today, they wanted £26.99!!!!
I thought sod that for for a game of soldiers! repacks and slight new sculpts no way!!
If i wanted figures like Rebels and Legends series i'd build a time machine. Even if i did want them, i'd probably still need a time machine..