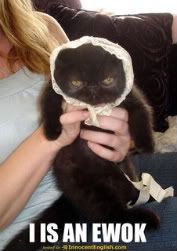 - Thu Mar 14, 2013 6:05 pm
#128518
LIKE LIKE LIKE Chewie lol.

I just don't get these random pointless variants, hey were Hasbro we windge about costs and charge a fortune for toys; so will just do pointless un-needed costly changes.
If i wanted figures like Rebels and Legends series i'd build a time machine. Even if i did want them, i'd probably still need a time machine..