By
YAK_Den
- Thu Dec 03, 2009 8:03 pm
- Thu Dec 03, 2009 8:03 pm
#76166
YAKFriday Auction #4: Willrow Hood (BD53)
Item: Willrow Hood (BD53)
Donated By: YAK_Den
Description: The mystery is revealed. Willrow Hood aka Ice Cream Man is our final auction figure for YAKFriday. This hard to find figure from the Hasbro 2009 Legacy Collection won't last long so bid sage and bid strong!
Gallery: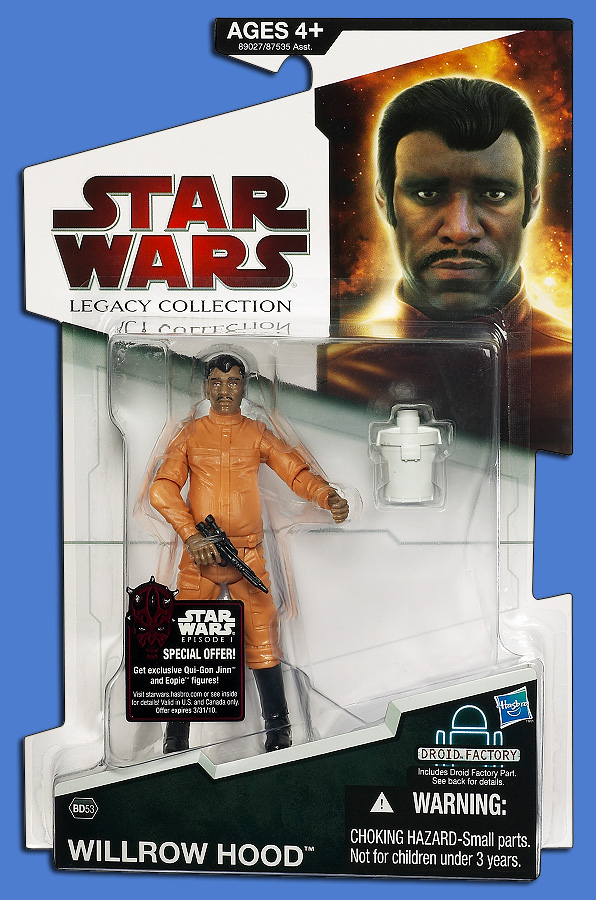 *Note: The image above does not represent the actual figure up for auction.
BIDDING STARTS AT JUST 1,000 YAKPOINTS!!!

AUCTION STARTS FRIDAY, DECEMBER 18TH AT 12:01AM EST!!!

AUCTION ENDS SUNDAY, DECEMBER 20TH, 2009 AT 11:59PM EST!!!
Shipping: Shipping is free for United States Residents ONLY! International Winners will pay all associated shipping costs.
*NOTE: To bid just place your bid amount in your reply. Please do not do any discussing in this thread. Feel free to discuss this in the store thread instead. I will also be verifying that bids are legit and that the person bidding has enough YAKPoints in their account(s) to purchase the product. Once the auction has ended I will deduct the points from the winner's account and will pm you with information on how to receive the prize! There are no restrictions on bidding. Everyone is eligible to participate in auctions!