- Mon Jan 18, 2010 2:20 pm
#78699
EndorExpress.net
is pleased to show you the latest DisneyTheme Parks Exclusive Star Wars action figure set.
The creative "Forces" at Disney and Lucasfilm are proud to announce an all-new character coming to the Disney Parks in April 2010. Every Jedi needs his own Astromech Droid, and Jedi Mickey is no exception. This spring we will be introducing Jedi Mickey's own droid, R2-MK.
This new character is exclusive to the Disney Parks, and he will be available at both Walt Disney World in Florida and Disneyland Resort in California. It will come packed as a Hasbro action figure 2-pack along with Jedi Mickey and will retail for $18.95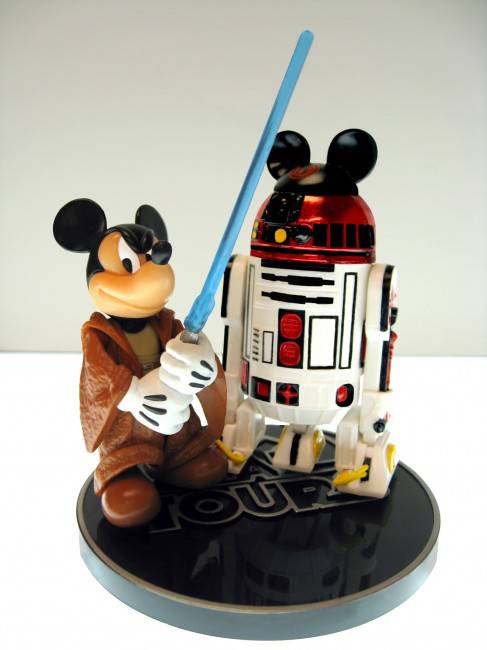 Jayson
Yakface Reporter/Reviewer/Photographer/Toyguide Manager
Member of the JediDefender Twin Cities Collector Club
Follow us on Twitter
and become a fan on our
Facebook
page.
Fear leads to anger, anger leads to hate... hate leads to incessant complaining.