A couple people have asked me to post a tutorial on how I weathered, so I figured I'd give it a shot. The pics used are WIP pics from my "Urban Ops Stormtrooper Commander" which is going to be posted today.
1. If I'm doing an armored figure (i.e. Clone, Stormie), before I do any paint scheme work, I add a straight-up black paint to the crevices of the armor, then wipe away the excess. If you have any excess that wasn't wiped away, use some nail polish remover to get rid of it. You should have a strong contrast between white and black. I also added a small amount of scuff marks and painted them a brown-ish color: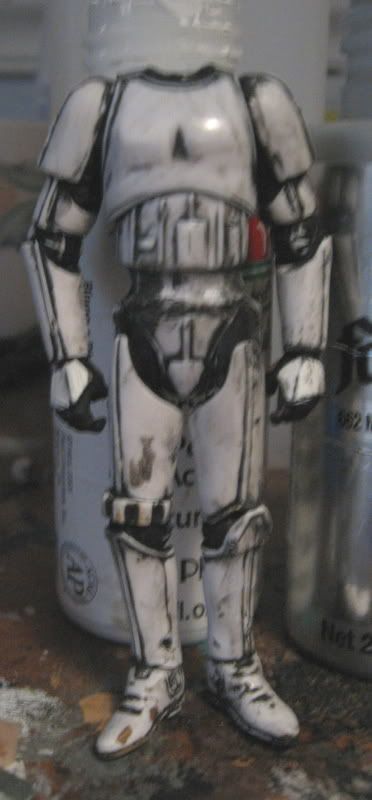 2. My Urban Ops Trooper has a slight camoflauge pattern on his chest and shoulder plates. I first did that. These pictures show the base coat with one camo color, then another with the camo completed. I went with a "smear" style and less of a defined look.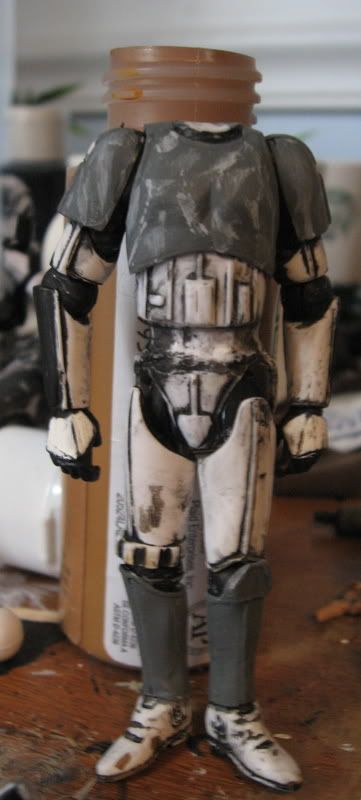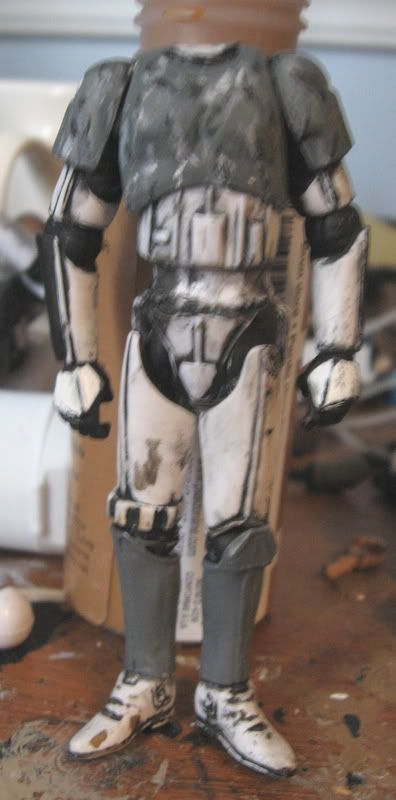 3. After your main painting is done, scratch up the armor in places you would think it would get scratched up in use. I use a dull X-acto blade to do this step:
4. After I have all the main paint scheme work done and the scratching, I then do a wash. My wash fluid's consistency is rather thick. When you paint it on your figure it should have minimal running. After it's placed on your figure, wipe away most of it with a clean paper towel. I usually just do this visually based on how dirty I want the armor to be. Check for any pools in common areas, underarms, sides of torso, etc. I usually go slowly, torso, then arms, then upper legs, then lower legs. I tend to have a heavier concentration on the lower legs.
Pics with wash on upper body, then lower body: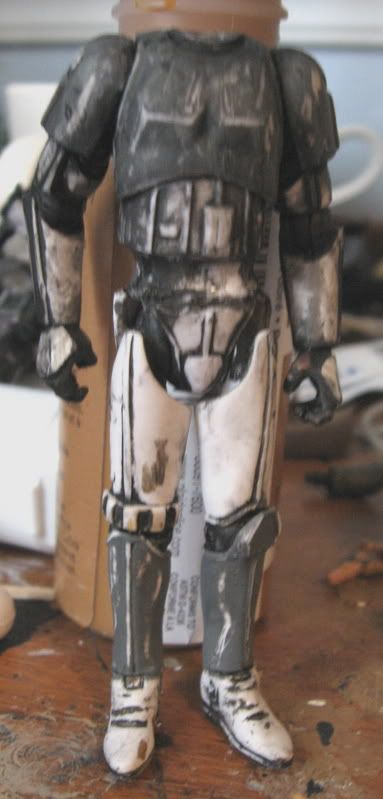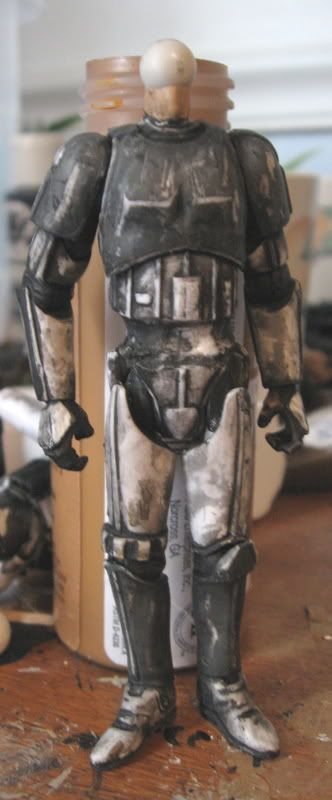 5. Wipe any pools up. Fix any cosmetic paint details. Here's a pic with the belt and kama added:
And that's about it. It's really very simple. It's rather quick, too, I got him done in about 3 hours.
Well, hope that helps. Thanks for looking.