- Mon Aug 12, 2019 4:14 pm
#170200
Each of these figures had at least one item from the fodder box, so whomever didn't need them, thanks!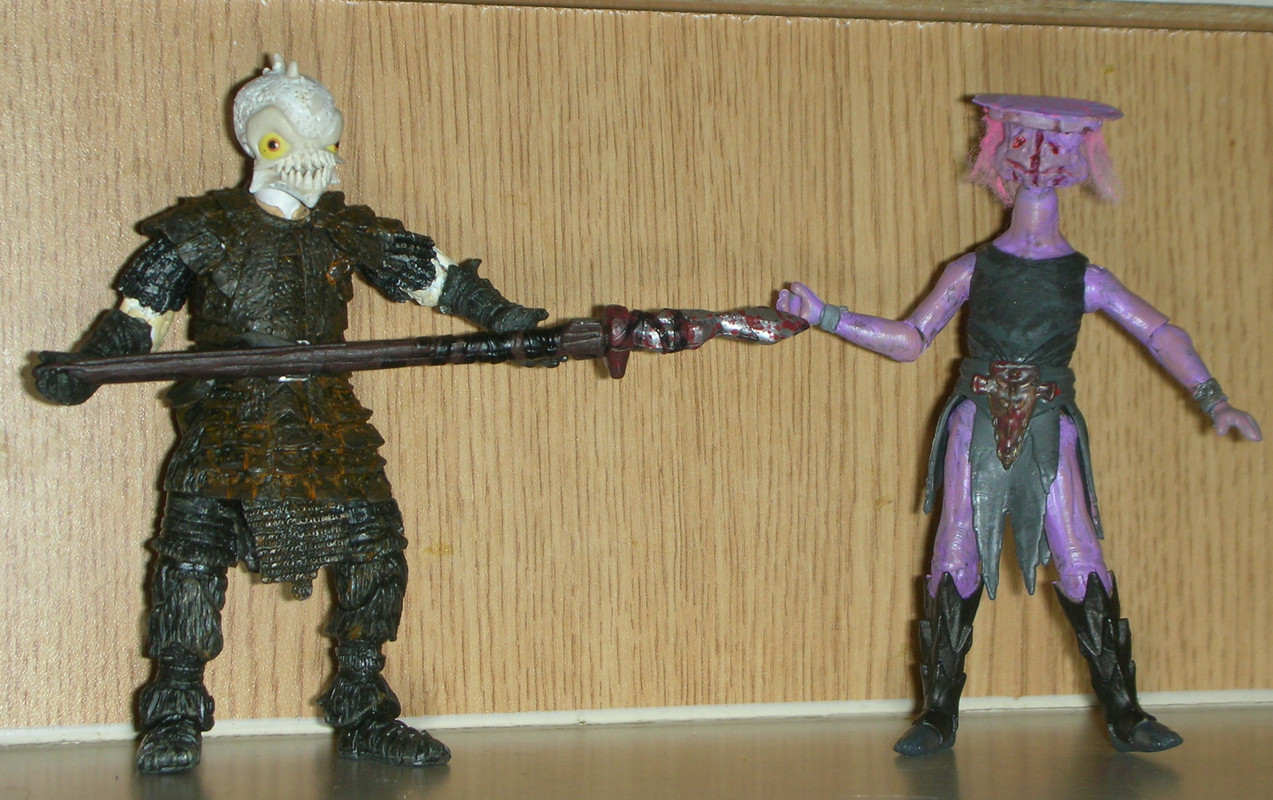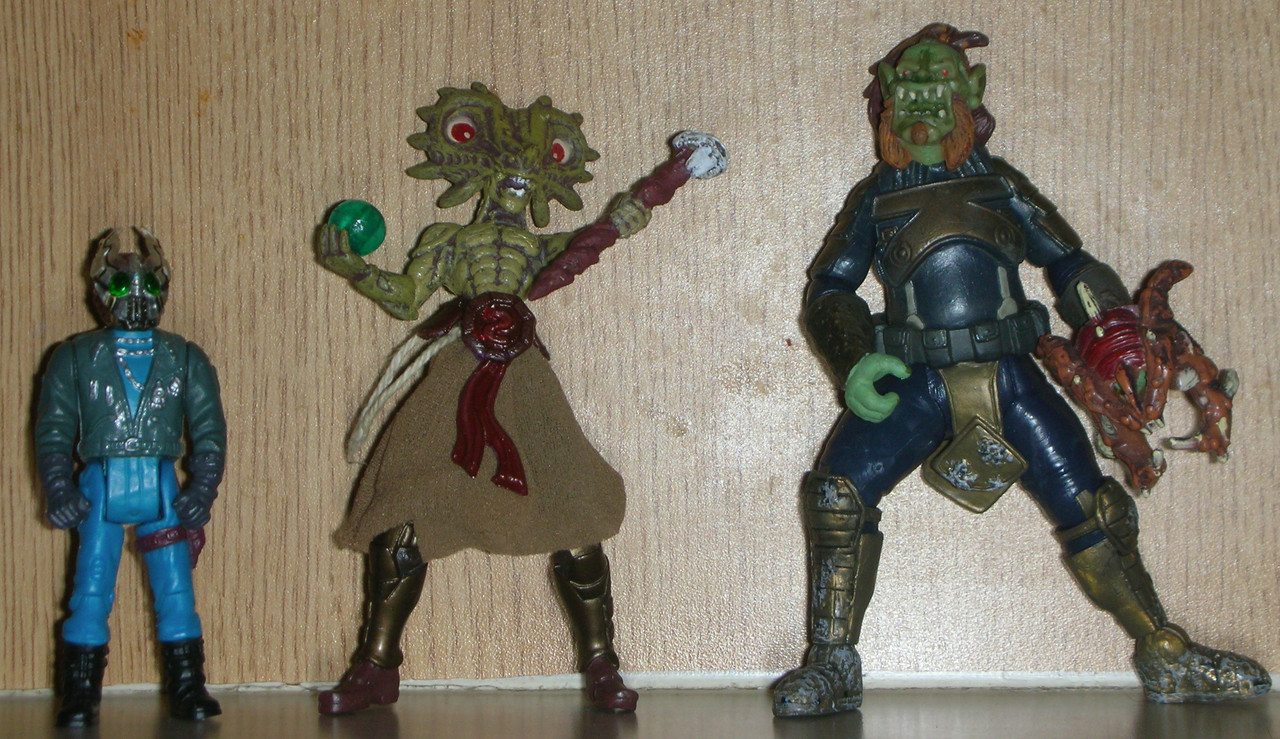 I'm not even sure where many of the parts are from. Most are simple swaps and repaints.
"Shorty". I've had this figure forever, but never had a head.
"Loc-nar Priest". Yujin capsule toy needed some legs. Pantyhose skirt.
"Troll". I've also had that helmet for a long time. It fits on the Chap-mei troll head that was left over from my Gamorrean thug from the last contest. It actually fits rather well.
"Deep One guard". Skylander head that I really liked on a more suitable body.
"Shrinking Violet". I tried to 3D print a few items at once which caused all 3 to abort. The head is actually the inverted torso of an alien bust.