- Sat Jun 15, 2019 2:39 am
#169605
I finally got the pillars of the conservatory done! They were holding me back but I finally pushed through and finished them off. I still have most of the plants to do.
The Griffon is from a different part of the ride.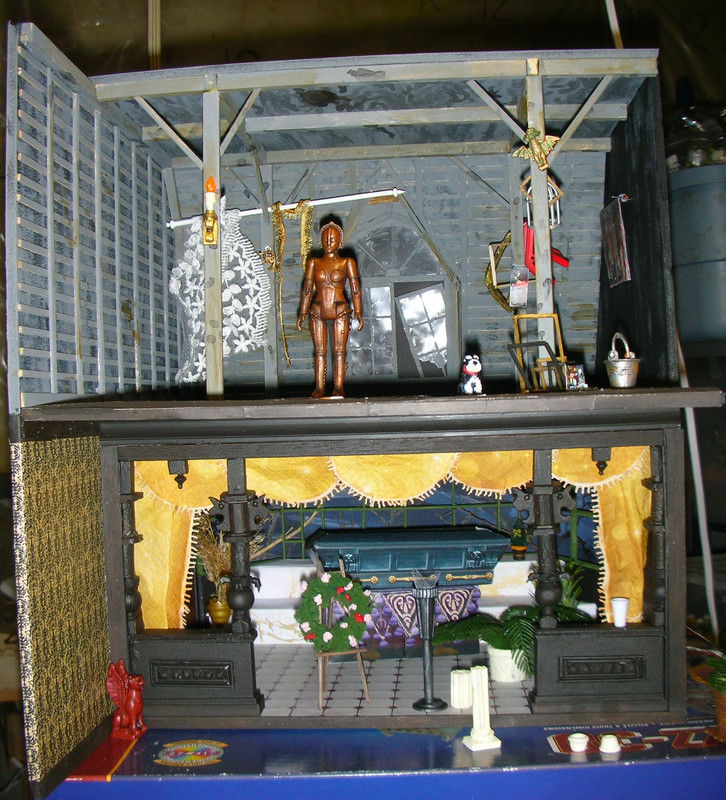 I also glued so more items to the attic pillars.
You can also see that I added a bit of wood grain to the ceiling.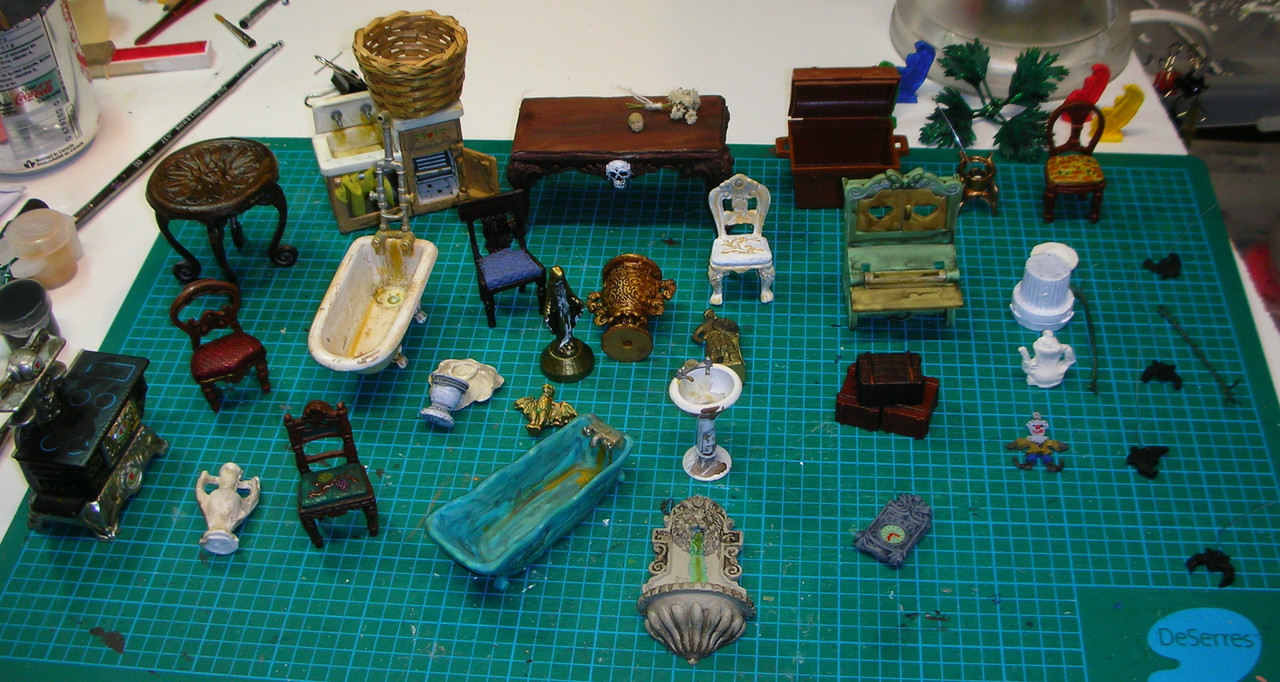 Most of these are finished painting. The round table is made from a tile and a Barbie chair.
I lucked out finding some pewter chairs which I painted to look like chairs that are actually in the attic.
Once I finish painting, I should be able to move the diorama to it's proper home and then fill in the attic!